Cisco AppDynamics, the industry leading Business Observability platform, today announced the promotion of David Noël to the role of General Vice President, EMEAR (Europe, Middle East, Africa and Russia), with responsibility for leading sales operations and growing the AppDynamics business in the region.
David joined AppDynamics in 2016, and has held a variety of leadership positions during his tenure. Most recently, he was the Regional VP SEMEA (Regional Vice President Southern Europe, Middle East & Africa). The promotion recognises his track record of success and ability to cultivate high-performing, results-oriented teams that deliver world-class application performance monitoring and full-stack observability solutions to enterprise organisations.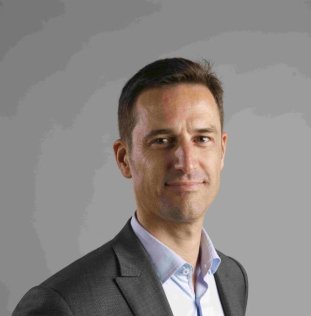 "Technologists across EMEAR are facing greater complexity across their IT estates than ever before, while at the same time they are under heightened pressure to deliver accelerated levels of innovation and incredible digital experiences to end users", said David Noël, General Vice President, EMEAR at Cisco AppDynamics. "Full-stack observability has the ability to transform how technologists view their IT environment and the business decisions they make, allowing them to observe what truly matters. I'm excited to lead a world-class sales team in EMEAR and, as part of Cisco, bring full-stack observability with business context to the market".
David will report to Nick Bogaty, Chief Revenue and Customer Officer, while his previous role will be filled by new Regional VP SEMEA, Kenan Abou Lteif.
"David has been a driving force for Cisco AppDynamics over the past five years, and this promotion is a recognition of the success he's achieved within the region", commented Nick Bogaty, Chief Revenue and Customer Officer at Cisco AppDynamics. "I have every confidence in David's ability to steer AppDynamics to further growth by helping our customers unleash the full potential of full-stack observability and develop our clients portfolio".