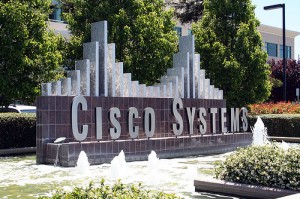 Cisco has announced that two top executives have assumed the title of president.
COO Gary Moore is now president and COO, and Rob Lloyd, Executive Vice President of Worldwide Operations, is now president of development and sales.
Moore will be responsible for Cisco's end-to-end operations, including services, IT, supply chain, marketing and communications, human resources, corporate affairs, transformation office, legal, government affairs and corporate planning functions.
Lloyd assumes responsibility for Cisco's development and sales efforts, aligning Cisco's technology initiatives with market transitions and customer relevance.
Pankaj Patel, Executive Vice President and chief development officer, will continue to lead Cisco's development organisation, the company said.
Chuck Robbins, who previously ran the Americas sales region, will immediately assume Lloyd's prior role as the head of worldwide sales. Wim Elfrink, Executive Vice President and chief globalisation officer, will continue his focus on emerging solutions and the development of new markets, and will integrate his organisation into the development and sales organisation.
Patel, Elfrink and Robbins will report to Lloyd.
"Today we're evolving our organisation and developing our leadership team to grasp this opportunity" of cloud computing, mobility and pervasive Internet connectivity, said CEO John Chambers in a statement. "We're optimising the alignment across development and sales, and on the top priorities of our customers, to maximise speed to market and our competitive advantage. At the same time, we are focusing on operational excellence across the company, which creates capacity for innovation, investment and growth."
Moore and Lloyd were recently pegged by Chambers as potential replacements as CEO should he retire or be "hit by a bus." Chambers indicated plans to retire in two to four years.