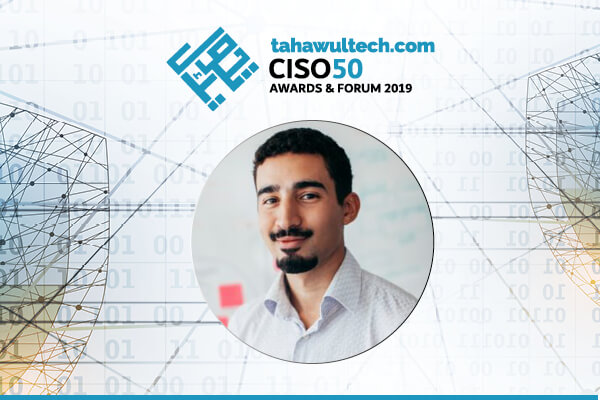 TahawulTech.com and Security Advisor ME have announced that cybersecurity specialist and serial entrepreneur Mohamed Amine Belarbi will deliver the keynote presentation at the upcoming CISO50 Awards and Forum in Dubai, UAE.
At the CISO50 Awards and Conference Amine will share his expertise and insights on the cybersecurity landscape. As the co-founder CEO of one of the region's fastest growing cybersecurity company, VUL9 Security Solutions, Amine has worked with the likes of Careem and Aramex by enabling them secure their platforms and data. His company has also assisted various marquee brands in the UAE better defend against cyber-attacks and cyber breaches.
The young CEO has also received a number of notable recognition such as "10 top African change leaders" by African Leadership University, "One of 7 youth transforming the world" by Spain-based organisation Pangea and was the youngest entrepreneur to ever be featured on the cover of Forbes Middle East Magazine.
TahawulTech.com's CISO50 Awards and Forum will rally together security thought-leaders from the region to demonstrate how forward-thinking organisations are embracing today's challenges and pioneering innovative strategies.
The event will gather top information security leaders from various industries. The half-day conference will include a number of keynote presentations and a panel discussion. It will then conclude with an awards ceremony to celebrate the achievements of top 50 security leaders in the Middle East, who have demonstrated business value through innovative security.
To submit a nomination for the CISO50 Awards and Forum click here.