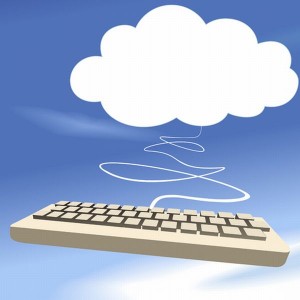 A new survey from IBM finds that while only 13% of businesses have substantially implemented cloud-based offerings, they are expected to grow to 41% in three years.
IBM released findings from a survey of 572 business and IT executives, which painted a picture of what is driving businesses to the cloud and just how widespread cloud is in IT shops today.
Overall, 72% of businesses said they have had some use of cloud technology, with 38% of those surveyed saying they have piloted a cloud deployment, and 21% saying they have adopted a cloud platform. A relatively small 13% said they've implemented the cloud at their business.
In three years, however, those numbers are expected to grow substantially, with 90 % of respondents saying they plan to be involved in cloud activities.
Increased collaboration with external partners was cited as the top benefit by those surveyed as their reason for deploying the cloud at their business. Respondents also pointed to new and enhanced revenue streams as being a driver. Meanwhile, about a third of executives surveyed cited the pay as you go model as being the top benefit to implementing the cloud.
There seems to be a split between feelings from IT executives and business executives related to the cloud, however. Only 38% of business executives said cloud is a leading priority for the entire company, while 62% of IT executives said the cloud is a leading priority for their IT strategy moving forward.
Either way, IBM has high hopes for the cloud: IBM said the cloud industry is expected to grow at 22% annually to be a $241 billion industry by 2020.