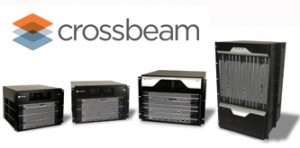 Crossbeam has been bought by private equity firm Thoma Bravo, opening up the door for the security company to expand its product line both in-house and via acquisitions.
Known for its high-end X-Series hardware that supports software of major security vendors — among them Check Point, McAfee, IBM, Imperva, Sophos and Trend Micro — the company promotes itself as producing products for public and private cloud networks.
The company sells very specialised, high-end hardware to companies with high-performance needs, and the business has grown out of its initial support for Check Point security software, says Joel Snyder, Senior Partner of Opus 1 and a Network World tester. "They also offer folks like Trend and IBM/ISS on their platform, but fundamentally they sell firewall hardware."
Among its customers are BT, Cell C, Motel 6, NTT Globe Telecom, Telefonica and Volkswagen.
The companies didn't reveal how much Thoma Bravo paid.
They didn't share specifics about their future plans. "So it's a big unknown unless you talk to them, and even then it's a big unknown," says Snyder. "But probably for Crossbeam and its customers and Check Point, it's good."
Crossbeam's senior management team will stay with the company, which has more than 200 employees worldwide. It is headquartered in Boxboro, Mass.
"We look forward to working with Crossbeam's management to build off of that reputation and help them accelerate their growth through the buy and build strategy we have followed successfully many times before," says Seth Boro, a Thoma Bravo partner, in a press release.
"Thoma Bravo's support and expertise in the software and technology industries will allow us to pursue new products and services through strategic initiatives and potential acquisitions to enhance our offerings," says Mike Ruffolo, President and CEO of Crossbeam in the same release.
Thoma Bravo is known for buying up enterprise and infrastructure software and expanding them via strategic acquisitions. The firm bought WAN optimisation company Blue Coat earlier this year. Blue Coat later appointed a new president and COO, David Murphy, who says the company will focus on adding security to its products.
Thoma Bravo says that in the realm of software it has bought 54 firms to merge with 25 platform companies and manages a private equity funds worth about $4 billion.