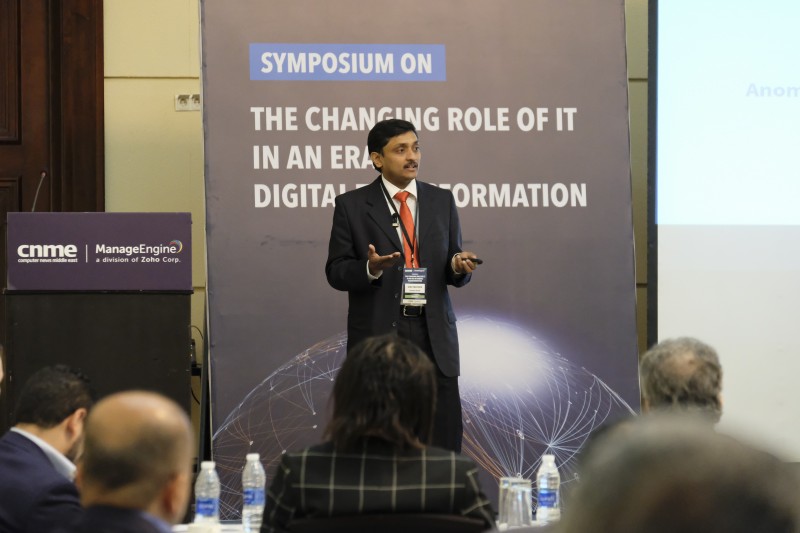 CNME and ManageEngine have partnered to explore the ways that IT needs to adapt to the ever-changing demands of the digital transformation era.
Hosting a conference at the Marriott Hotel in Riyadh, ManageEngine looked to explore how a range of tools could help to empower IT teams by automating back-end processes.
Kicking off proceedings was King Faisal University associate professor Abdul Al Lily, who discussed the concept of "Business 2.0", the idea that in an online world, services could become a new currency.
"Now that the world is online, users are less frequently paying for some of the services they use the most, like Facebook and Google," he said. "This opens up fascinating prospects for the future. Maybe the future economy will be built around users paying for goods not with money, but with other digital services."
Gibu Mathew, ManageEngine's director of product management, highlighted the trend of "AIops" and how the ability to bring artificial intelligence to IT teams would reduce human error and increase simplicity.
"We've seen AI algorithms being used effectively by the likes of Facebook and Google, but we're now talking about bringing that to IT management," he said. "AIops is about bringing simplicity to IT. It's about being more efficient, and is one way to help automate decisions. AI is about facilitating the human role to deliver automated decisions.
"There is a need for AIops because change is happening so quickly – faster than most companies can keep up with."
Javed Abbasi, principal consultant for Gisba, discussed how governance, along with the right applications and infrastructure, were essential if organisations are to successful meet their digital aspirations. "The thing that most IT projects are severely lacking is the right governance," he said. "You need to have the right tools and frameworks in order to meet your overall objectives."