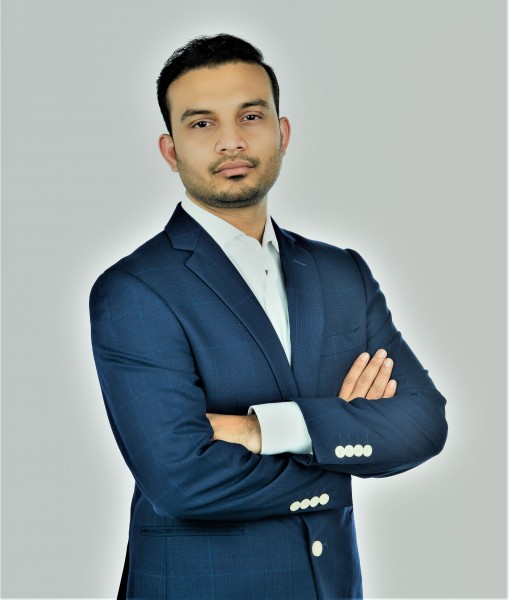 Singapore-based fintech start-up Texcent has recently announced plans to launch a new payment platform, Paycent, in the region for cryptocurrency users to convert digital assets into fiat currencies.
With the help of Paycent debit card, users can instantly convert digital assets into local currencies for use or withdrawal from ATMs without any hassles of going to specific exchanges. Users can expect it to work like a mobile wallet for fiat and digital assets with a debit card and will also include money transfer feature.
Tahawul Tech caught up with the firm's chief operating officer, Nitin Gupta, to learn more about the cryptocurrency market.
TT: Why should someone invest in cryptocurrencies?
NG: You should only invest in cryptocurrencies with the money you can afford to lose. Laymen get into the cryptocurrency market to be a part of the hype without understanding it completely. However, serious cryptocurrency investors take time to navigate the industry to make money out of it. Cryptocurrency is a serious investment game and should be closely monitored 24/7.
Digital currencies also give investors an opportunity to invest in budding companies and innovative ideas post due diligence. I believe this is the only reason why anyone would invest in cryptocurrencies today. Instead of approaching a VC, which can be a complicated process, more and more people are opting for doing ICOs.
TT: Which markets have seen the most cryptocurrency investments?
NG: The maximum number of cryptocurrency investments has been from markets such as US, South Korea, Japan, China, Indonesia, Pakistan and India. We have also heard about some instances in Saudi Arabia and UAE. However, it is still at nascent stage in the Middle East region.
TT: What's the strangest item you have heard a person buy with cryptocurrencies?
NG: I don't think I have heard anything out of the ordinary till date. I have seen people buy houses and cars. In the recent past, there has been reports of digital assets linked to illegal web transactions. However, with more awareness, there will be stronger regulations.
There are markets where Bitcoins are widely accepted. For example, in Germany, we can buy coffee using digital coins. In Japan, they have legalised cryptocurrency. Many Japanese retailers used to insist on cash as they lose out on the bank charges when customers use credit cards for payments. Today they are all moving to cryptocurrencies as the fee is much lesser
Cryptocurrencies can enable faster processes and lesser fees when it comes to transactions. Also, blockchain as a technology is going to add immense value in many cases, especially because it is accessible publicly and records are permanent.
TT: What is your prediction for cryptocurrencies?
NG: In my view, cryptocurrencies are going to be around for the next three years at least. I believe the price of Bitcoins will go even higher eventually, solely because of its scarcity. There are only 21 million Bitcoins that can be mined in total and experts have estimated it to run out by 2140.
TT: How will the way we transact evolve in the future?
NG: Transacting in its earliest form began with the barter system and now with Bitcoins, we are going back to the same structure. Cryptocurrencies are treated as a commodity today, just like gold. We have to wait and watch to see how it will develop. The pace of change is accelerated now more than ever. As a cryptocurrency investor, you can only ensure you remain updated and part of the whole industry so that you are present when the next big evolution happens. Also, this way you can be an expert in the field because you will have first-hand knowledge.