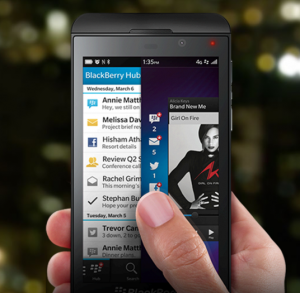 BlackBerry has started rolling out the first software update for its flagship Z10 smartphone. 
The Z10 running on the BlackBerry 10 operating system has got its first firmware upgrade based on user feedback. BlackBerry 10.0.10.85 brings a number of improvements including better battery life, according to the firm.
BlackBerry said: "You've been using it for weeks, and we've been listening to your feedback, and have been working on an update just for you. It's already available from some carriers and we're working closely with all our carrier partners to get it to you as soon as possible."
The top improvement, according to BlackBerry, is third party app performance meaning developers can build faster and smoother apps. BlackBerry said to lookout for new apps this month including WhatsApp.
In at number two is a fix for Gmail calendars, improvements for call logging and conversations in the BlackBerry Hub and importing contacts from online sources. BlackBerry has also enhanced the camera performance in low light.
At number four is an improvement to the way in which the Z10 handles video playback and last but not least is better battery life. The software comes with over 60 battery saving improvements have been included, and BlackBerry said heavy users should see a longer average usage per charge cycle.
BlackBerry said the 150MB download is typically available over the air (OTA) and users will get a notification. It will be rolling out globally over the next few weeks but users can also check manually in the software settings section of the menu.