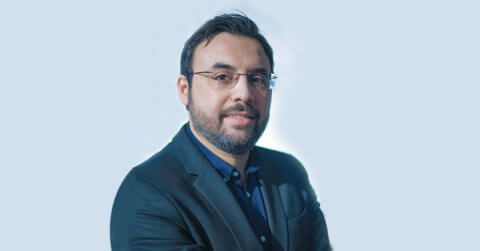 The deception technology market continues to explode worldwide. In fact, Fortune Business Insights projects it will reach $3.88 billion in 2028 at a CAGR of 14.4%. In addition, Gartner recommends that technical professionals focused on security should evaluate deception as a "low-friction" method to detect threats inside their environments and as an alternative or complement to other detection and response technologies.
With these factors in mind, CyberKnight has signed with CounterCraft – the software solutions company and global leader in cyber deception and the next generation of threat intelligence, to expand its offerings in the Middle East. CounterCraft's premier product The Platform detects threats early, collects personalised, actionable intelligence, and enables organisations to defend their valuable data in real time. It also fully integrates with MITRE ATT&CK and fits seamlessly into existing detection and response security strategies.
CounterCraft is the only deception vendor featured in the Gartner Market Guides for threat intel products. In addition, CounterCraft was named a Cool Vendor in the 2021 Gartner Cool Vendors in Cyber-Physical Systems Security: Novel Approaches Enter the Scene report. Their platform  consistently catches red teams, lateral movement, and attackers in early recon phases; integrates contextualised threat intelligence with incident response workflows; and saves money by preventing downtime.
"Attackers are demonstrating they can easily evade traditional defences, which is why we chose to partner with CounterCraft as they provide organisations with the ability to detect threat activity earlier than traditional methods and integrate the platform into existing workflows, tools, and processes. CounterCraft offers customers contextualised threat intel and attack incident data in real time", commented Wael Jaber, Chief Strategy Officer at CyberKnight.
"Threat intelligence becomes stale within minutes. When it comes to the latest critical vulnerabilities, time is money and knowledge is power: the fresher the threat intel a security team can gather, the better their chances are of defending against a cyber attack. Having CyberKnight as our Middle East VAD allows us to boost our footprint in the region while strengthening cybersecurity postures across enterprise and government organisations", added David Barroso, CEO and Co-Founder, CounterCraft.