With the rapid adoption of cloud across the region, especially due to the dramatic growth in remote working, organizations need to protect their data and IT systems from cloud-based threats more than ever. Gartner forecasts that over the next five years, the SASE market will grow at a CAGR of 42%, reaching almost $11 billion by 2024. In addition, Gartner predicts that spending on Cloud Access Security Broker (CASB) solutions will grow 40.7% in 2021, 36.7% in 2022 and 33.2% in 2023, outpacing all other information security markets.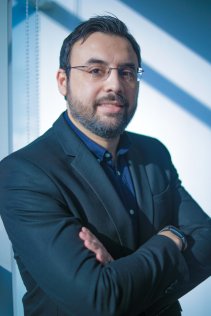 To address customer challenges related to cloud security including cloud access, discovery, monitoring, data protection, policy enforcement and compliance, CyberKnight has signed a partnership agreement with Lookout, an integrated endpoint-to-cloud security company to distribute its products in Bahrain, Kuwait, Oman, Qatar, Saudi Arabia and the United Arab Emirates. The Lookout Secure Access Service Edge (SASE) solution delivers the market's leading approach to integrated Mobile Endpoint Security, Zero Trust Network Access (ZTNA), and Cloud Access Security Broker (CASB).
Lookout Mobile Endpoint Security Lookout was named a leader for the third year in a row in the 2020 IDC MarketScape for Worldwide Mobile Threat Management Software, and a representative vendor for the fifth year in a row in the 2021 Gartner Market Guide for Mobile Threat Defense. Lookout CASB, the newest addition to the company's product portfolio through its March 2021 acquisition of CipherCloud,  was named an overall Leader in the      KuppingerCole Market Compass: CASB 2021, and positioned as a visionary in the 2020 Magic Quadrant for CASB by Gartner.
"Undoubtedly, the cloud is an expanding threat vector and organizations of all sizes require a robust security platform to mitigate the risks of data loss and exposure. With Lookout, CyberKnight is now able to offer organizations enterprise-class visibility and protection across their cloud environments. We have joined forces with the industry expert in SASE      specifically to eliminate data privacy, security and sovereignty risks that can often derail cloud projects, especially in the Middle East," commented Wael Jaber, VP Technology & Services, CyberKnight.
"The Lookout SASE solution eliminates the top concerns impeding cloud adoption – security, data privacy, monitoring, and regulatory compliance. We are excited about our new      partnership with CyberKnight and look forward to leveraging its strategic partner network to help ensure regional enterprise and government organizations are secure at the endpoint, in the cloud and everywhere in between.," said Wim van Campen, Head of EMEA Sales, Lookout.