Dubai, UAE, October 11th, 2021: During GITEX 2021, as a Sponsor of the show, CyberKnight will showcase its Zero Trust Security methodology – The ZTX Framework, while participating along with 14 market-leading cybersecurity vendors from its product portfolio.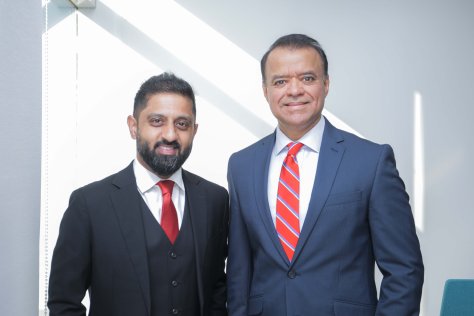 CyberKnight's theme for this year is 'Never Trust, Always Verify: Gaining Intelligence & Visibility in a Zero Trust World'. "We believe that many customers and partners are keen to learn more about this trend, and we are excited about the opportunity to create awareness around this very important topic with regional IT Security leaders", commented Avinash Advani, the Founder and CEO at CyberKnight.
"GITEX is the largest IT show in the region and being present this year is critical for us as well as our participating vendors, to get reconnected in-person to our strategic customers and partners, some of whom we have been unable to meet with face-to-face for 18 months due to the pandemic", added Vivek Gupta, Co-Founder and COO at CyberKnight.
The technologies that will be represented by CyberKnight at the event include:
CrowdStrike – EPP, EDR, Threat Intelligence & IR
Cyware – SOAR & TIP
StrikeReady – AI-Driven Digital Cybersecurity Analyst
Stealthbits now a part of Netwrix – Data Access Governance, AD Security & PAM
PhishRod – Security Awareness & Training, Phishing Defence
RiskIQ – Attack Surface Management
Attivo – AD Security, Cloud Security & Deception
Arista – NDR, Network Packet Brokers, Secure Segmentation & Connectivity
Immersive Labs – Cyber Skills Development & Training
Illumio – Zero Trust Micro-segmentation
Armis – Agentless IoT & OT Security
Appgate – Zero Trust Remote Access
Seclore – Digital Rights Management & Data Classification
Axon Technologies – Cybersecurity Consulting, Services, Incident Response, Training