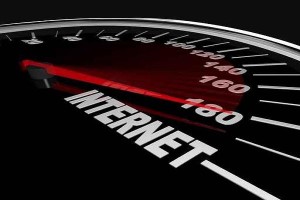 Average DDoS attack sizes have climbed above the 2Gbps mark for the first time, mitigation firm Arbor Networks has reported after crunching figures from its Atlas system for the first half of 2013.
Attention has focused on huge DDoS events such as the reported 300Gbps assault on Spamhaus and its providers in March, but further down the scale the daily load of attacks is probably more telling.
As always, the trend is up, but the rise in the number of attacks in the 2Gbps to 5Gbps segment is still noteworthy, a level that is slowly taking over as the new benchmark. Attacks of 1Gbps and below remain the majority, accounting for perhaps half of events.
Attacks above 5Gbps and 10Gbps have also risen; the number above 20Gbps (which counts as very large) had by summer 2013 already spiked to twice the level for the whole of 2012, Arbor Networks said.
Looking at average attack traffic can give a misleading picture of what is happening with DDoS. As with other firms' numbers, Arbor's Atlas statistics hint at the deeper truth that the exact attack size an organisation is likely to experience will depend on the sector and country they operate in.
For now, departments of government and banks remain big targets. To pick one example from last week, the Alabama-based Regions bank was seriously disrupted by a DDoS attack blamed, as many now are in the Us banking sector, on Iran's Izz ad-Din al-Qassam Cyber Fighters. This has become a common event for the US financial sector.
"What we see on a daily basis is an escalation in the size, frequency and complexity of attacks," said Arbor Networks' solutions architect, Darren Anstee.
"The resiliency of this attack vector is incredible, and with all of the tools available today that enable anyone to launch or participate in attacks, we don't see a slow down at all."
Arbor also reported that attack durations were down, with 86 percent of DDoS now lasting an hour or less, and packet sizes trending down after big rises in late 2012. Top attack sources in 2013 have been the US, China and France.
While port 80 attacks remain the most popular, Port 0 (TCP fragmentation) were on the up to about a quarter of all DDoS from one in ten last year, the firm added.
"TCP fragmentation attacks are nothing new but it does demonstrate the attackers are constantly changing attack vectors in an effort to evade expectations," commented Arbor's Gary Sockrider.
The motivations for attacks remain the same mix as ever; political, criminal and nuisance. However, there is plenty of anecdotal evidence that political motives are now the main engine behind the rise in very large attacks.
Earlier this month, a survey by Neustar found that one in five UK business reported having experienced a DDoS attack in 2012.