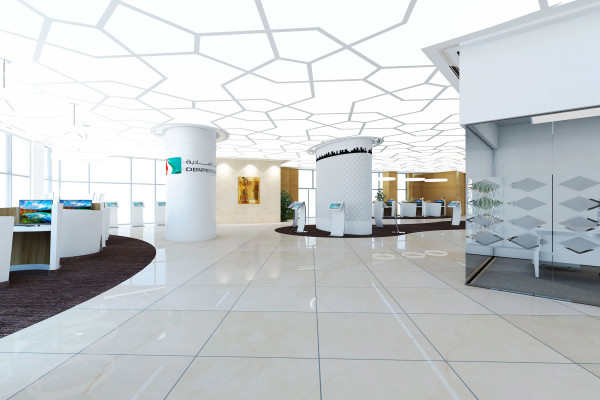 The Department of Economic Development (DED) in Dubai will open a 'Smart Hall' where license owners and investors can have round-the-clock access to its business registration and licensing services.
All registration and licensing services of DED available online and on smart devices will be also available on interactive kiosks set up in the Smart Hall.
According to the government arm, the Smart Hall, will be opened on the ground floor of DED's main office in the Business Village by May 2016, will integrate a technology offering 24/7 access to business registration and licensing in a unique, paperless environment. Licensing and registration transactions can be completed through the user-friendly interactive kiosks, which will guide customers through each step. A voice call facility is also available for customers who need help.
"Dubai's leadership as a business destination rests largely on its competitiveness and ease of doing business. As it evolves into a Smart City, Dubai will also enhance its comparative advantages as a business and investment hub. The Department of Economic Development is determined to be in the forefront of Dubai's transition into an exemplary and innovative smart government," said His Excellency Sami Al Qamzi, Director General, DED.
Occupying an area of 9,000 square-metre, the Smart Hall will also have facilities like coffee shop and ATM machines, in addition to the vital advantage of being able to conduct business for longer hours, with assistance available on call from a remote expert. The new service also adds to the diverse channels provided by DED to access its services, including branch offices, service centres, and smart devices.