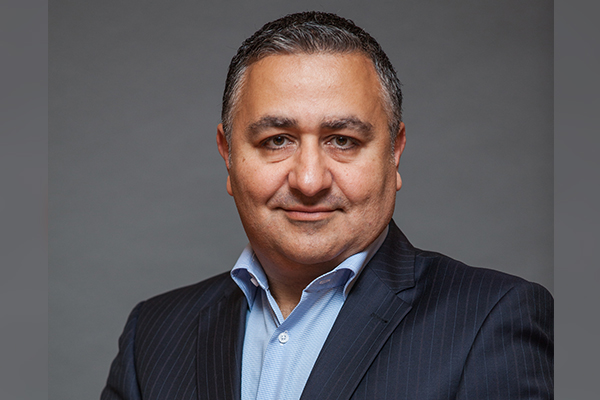 Dell EMC has announced that the National Bank of Kuwait (NBK) selected its all-flash storage solutions to further strengthen their agility and highly available foundation to power 'round the clock' applications and service delivery.
NBK was amongst the early adopters in the Middle East to successfully deploy Information Life Cycle Management (ILM) as its strategy for proper data governance. In line with this, NBK aims to facilitate smarter decision-making and enhance their commitment to service excellence in this hyper connected, digitised era.
The bank has selected Dell EMC VMAX3 All Flash Array (AFA), which features software-defined reliability, availability and serviceability (RAS) technology to create the right IT environment to better support consistently increasing data streams and enable maximum application availability, while significantly reducing the response time.
With over 200 mission and business critical applications on the network, NBK will further reinforce these deployments with Dell EMC's Non-Disruptive Migration (NDM) technology. NDM technology is specifically developed to ensure seamless data mobility between storage systems with zero impact on the hosted applications. Thus, making NBK the first organisation in the Middle East to successfully perform a non-disruptive migration of critical applications to the new VMAX All Flash without any down time or services interruption.
VMAX3 All Flash Array storage solutions, according to Dell EMC, provides NBK with a highly resilient and performance driven environment which has significantly reduced application response time for internal users and customers by 50 percent.
Nikolaos Sfikas, group head of IT, National Bank of Kuwait, said, "As a leader in the global financial services industry and cornerstone of Kuwait's economy, we at NBK constantly strive to create a leading, service oriented architecture for our customers in Kuwait and across the world. Data and application availability remain at the very core of everything we do as customers continue demand seamless access to financial products and services anytime, anywhere."
The solution also allowed NBK to decrease application and data storage utilisation by 25 percent and improved the performance of operational data storage (ODS) by an average of 62 percent. This has resulted in enhancing the overall storage performance and facilitating immediate availability of storage resources for hosting additional applications and provisioning new service requirements.
"We're pleased to have selected Dell EMC as our trusted partner and proud to showcase an advanced, resilient environment that is designed to provision the efficiency, agility and performance required to power our business operations and growth strategy," added Sfikas. "Dell EMC's VMAX3 All Flash Array (AFA) has resulted in significantly improved performance of both mission critical applications and storage systems. Most importantly, the new environment brings tighter control and integration, creating a powerful and safe environment for both NBK employees and customers."
Habib Mahakian, vice president, Gulf, Dell EMC, said, "NBK continues to revolutionise standards across the financial services sector and with a remarkable growth trajectory, the institution has worked to create a transformation driven environment to offer customers the very best in financial products and services. We are pleased to be the trusted partner of choice for NBK in their endeavour to lead their position as among the world's highest rated and premier banks and look forward to expanding this alliance to bring innovation and agility at the heart of financial services in Kuwait and across the world."