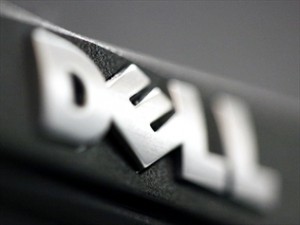 As Dell works with three possible investment suitors to take itself private, it has consolidated itself internally while also planning to build a bridge across its storage platforms.
Over the past three months, Dell has consolidated its three storage product divisions — PowerVault, EqualLogic and Compellent — under one umbrella: Dell Storage. The company is now working toward tighter integration between those platforms in the form of a single systems management capability, said Pete Korce, general manager of Dell Storage.
"Going forward what you'll see is more integration especially on the Compellent and EqualLogic side. Customers have said I want to do replication between them. Longer term, areas like systems management … so we give them a more seamless capability," Korce said.
He said the privatisation efforts by his company have not affected internal development, and he couldn't say whether they would affect future acquisition plans.
Over the next year, however, Dell does plan to develop its Fluid Cache software with its Compellent storage offering to create a tiered storage system. With server-based PCIe flash cards in servers, and an all-flash array, as well as 15,000rpm and 10,000rpm hard drives in storage arrays, such systems can be managed under a single interface.
Currently, Dell Fluid Cache software is used with direct-attached storage as a host caching software that allows for the creation of a virtual cache pool for supported Dell PowerEdge systems.
Dell's upcoming all-flash array will be built using SAS-based SSDs, which are dual ported for enterprise-class resiliency. The arrays can be filled with higher-performance single-level cell (SLC) SSD, multilevel cell (MLC) SSDs or a combination of the two, said Travis Vigil, Dell's director of product marketing.
"It's a focus on customers being able to use much more modular architectures to address more enterprise-class workloads," Vigil said. "So we're seeing a big Unix to Linux migration and people are trying to figure out how to run Oracle or SAP on a Linux deployment."
On the hard drive-array side, Dell plans a more dense storage array that will pack 300TB of capacity into a 5U (8.75-in. high) array. The array will be populated with 60 4TB drives.
"We believe it will be one of the densest offerings in the market," Vigil said. "So you're getting the performance with the Fluid Cache and the all-flash array and then because of the tiering you can place less frequently accessed data onto the super-dense, cost-effective storage tier."