Dubai, UAE, June 27, 2021: Timed to the Windows 11 release later this year, Dell will offer a wide portfolio of PCs with the new OS – including laptops, desktops, 2-in-1s, and All-in-Ones. PC shipments continue to surge with new data from IDC revealing that nearly 1 million PCs are currently being sold every day and IDC forecasting 18.2% growth for the PC market in 2021. With the new OS, Dell will continue to raise the bar across all aspects of its customer experience.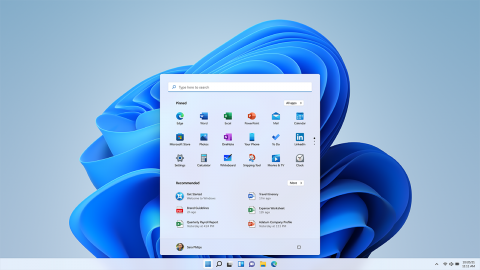 "Dell & Microsoft are changing the game with the announcement of Windows 11", said Rahul Tikoo, Senior Vice President, Client Product Group, Dell Technologies. "New Windows experiences combined with our ongoing investments in immersive visuals, collaboration, connectivity and intelligence are world-class when experienced on Dell PCs. Together we are enabling the new 'do anything from anywhere' world".
Customers can continue buying PC's from Dell today with confidence. All Windows-based Dell PCs on Dell.com meet the Windows 11 system requirements and will be eligible for a free upgrade after it is available.
And for those covering the back-to-school season, below are just a few of the products that will be available with the new OS after it is released. Bottom line: customers can continue buying from Dell with the peace-of-mind that they can upgrade to the new OS later.
XPS 13 – A compact, ultraportable laptop which comes with a choice of high-contrast OLED, 4K+, and FHD+ display options; pricing starts at $1,000 USD.
Alienware m15 Ryzen Edition R5 – Slim laptop that pairs strong gaming performance with long battery life; pricing starts at $1,300 USD.
Latitude 9420 – Designed for businesses that value security, collaboration and connectivity, it features automatic SafeShutter and the option for advanced 5G LTE; pricing starts at $2,039 USD.