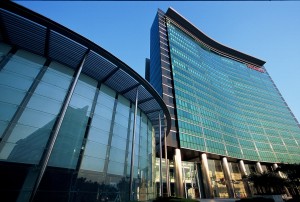 Despite the growing controversy surrounding the awarding of ICT contracts to Chinese firms in Africa, Huawei Technologies has won several tenders recently for infrastructure and e-governance projects.
In Kenya, Huawei was awarded a contract to build a US$71 million national fiber-optic infrastructure and e-governance project, while in Zimbabwe, it has signed a $200 million network upgrade deal with NetOne Zimbabwe.
As usual, the Chinese government is providing funds for the projects through a loan from the Import and Export Bank of China (Exim).
In Kenya, the fiber-optic networks will link Nairobi, the capital, with eight major towns (formerly provincial headquarters) and 36 administrative district centres through local area networks connected to the national backbone. The project is expected to provide a reliable communication network for the government to interact with citizens both in rural and urban areas and improve decision making. A report released by the Communications Commission of Kenya (CCK) in June last year showed that less than 5 percent of people living in rural areas had access to the Internet even though the number of Internet users has risen to 10 million.
According to Kenya's Information Permanent Secretary Bitange Ndemo, the Chinese firm will be the sole contractor of the project; that was the condition set before China would offer the loan. The Chinese government has funded several telecom projects in Africa through loans whose conditions are that supply and installation contracts are given to Chinese companies.
In Zimbabwe, the NetOne project is also being funded by Exim Bank. State-owned NetOne plans to modernise its network and will deploy up to 2,000 new base stations. NetOne, burdened by ongoing losses, has been making a sustained effort to bring to market new data services. Huawei will carry out the network upgrade in addition to supplying the equipment.
However, Huawei and ZTE Corp. were last month convicted on corruption charges and subject to a ban for two years in Algeria.
The two companies were found guilty by a judge of corruption charges related to a tender for a state telecom contract, specifically for bribing executives at the state-owned telecom network Algérie Télécom. In addition to a two-year ban on participating in telecom bidding in the country, the two companies were fined 3 million dinar (US$30,000) each.
ZTE and Huawei have been awarded several contracts by African governments and telecom operators to supply infrastructure support, lay fiber-optic cables and supply devices such as modems and handsets. Corruption has, however, become rife in Africa's telecom market as international telecom companies compete for supply contracts in the region's telecom sector.
"What is making it difficult to stop corrupt activities by Chinese companies is the fact that African governments have no money for telecom projects and so China is using its financial muscle to get the contracts through loans," said Amos Kalunga, telecom analyst from Computer Society of Zambia.
Huawei officials declined to comment on the allegations.
Kalunga said that if Western countries started providing loans for telecom projects to Western companies including Alcatel-Lucent and Nokia Siemens, then Chinese companies would find it difficult to get some of the projects using allegedly questionable tactics.
In Kenya itself, the dust has not yet fully settled down over last year's controversial bid award to the Pan African Network Group of China for the country's digital TV signal distribution operations. Opposition Kenyan lawmakers accused the Kenyan government of flouting the tender process and knocking local companies out of the bidding process in favor of the Chinese company.
Up to now, the Ugandan government has not yet unblocked a $74 million loan from Exim earmarked for a digital migration project, following allegations of procurement flaws and overpricing by Huawei.
In Zambia, opposition political parties and industry experts have raised eyebrows over the government decision to engage in talks with Huawei and ZTE over a digital migration project even before floating the tender so companies can bid.
Sponsored by Huawei and ZTE, a delegation of senior Zambian government officials and engineers were in May this year sent to China to learn about the technical and financial ability of the two companies to execute the digital television migration project for Zambia.
"The Zambian government has so far not engaged any company to execute the project," the minister of Information, Broadcasting and Labor, Fackson Shamenda, said.
Surprisingly, however, the Ministry of Information, Broadcasting and Labor Permanent Secretary Amos Malupenga said after coming back from China that Zambia was ready to embark on the implementation of the digital migration exercise to beat the 2013 deadline set by the ITU for analog to digital conversion.