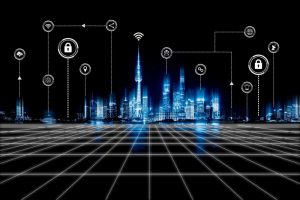 As Intersec 2018, Siemens has demonstrated how buildings can be designed, operated and controlled digitally to boost safety, security, comfort and energy efficiency. Buildings account for around 40 percent of global energy usage. The firm offers a full range of total building solutions, digital tools and data analytics for intelligent infrastructure.
With a focus on fire safety and security at Intersec 2018, Siemens showcased a suite of products, systems and solutions for the protection of people, property and assets including Cerberus PRO, a fire safety system for fire detection, alarm signaling and control and Sinorix, an intelligent extinguishing solution. Also on display were Cerberus DMS for customisable danger management, and Cerberus Modular for fire detection and communication, able to broadcast life-saving messages and automatically perform emergency operations such as fire door closure and elevator capture. Siemens also showcased the new FC360 a fire safety system – a part of Cerberus FIT and developed specifically for use in smaller buildings and facilities.
"Middle Eastern cities are becoming increasingly smarter, and it's crucial that we are able to capture and analyse the data they produce to boost fire safety, security and energy efficiency," said Markus Strohmeier, senior executive vice president, Building Technologies, Siemens Middle East. "Through digitalisation we are developing intelligent infrastructure as an integral part of our future cities, optimising the performance of our buildings, transport and energy systems and creating perfect places for us to live and work."
The company's Siveillance Viewpoint and Access Control takes a new approach to Physical Security Information Management (PSIM). The solution merges danger management and command and control functions for fully georeferenced system intelligence, advanced alarm correlation and workflows and interactive visualisation.
Integrating and coordinating building functions is Desigo CC, a digital building management platform which consolidates a wide range of disciplines including heating, ventilation and air conditioning to security, fire safety, lighting and energy management, into a single user interface.
The company's cloud-based energy and sustainability analytics platform Navigator were also demonstrated at Intersec 2018, with a customisable suite of applications to effectively manage a building's system performance, energy supply and demand. Providing transparency, Navigator uses a central platform, which is able to maintain total control over a single building, campus or an entire portfolio.