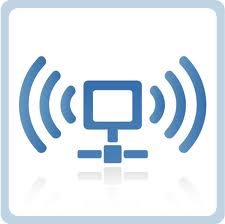 "The GCC will see continuous development and show above-average growth at 3.9% in 2012, compared to flat lining scenarios in the USA and, perhaps worse in Europe," said Steve Hamilton-Clark, CEO, TNS MENA at the TNS Executive Forum that was held in Dubai, UAE today.
According to Hamilton-Clark, the explosive growth of internet users and digital marketing in the region is the key growth indicator of the Middle East's potential.
"Internet penetration in the region is showing one of highest in the world today. According to second TNS Global Digital Life research, the Middle East currently hosts 63 million users of the Internet, a number that has grown 1800% over the last ten years," he added.
Hamilton-Clark believes that the region's demographics have no small part to play in the growth of Internet users in the region, "With around 50% of the population under the age of 25, this region has to its credit a generation that has grown up with access to the Internet and is extremely tech savvy. The youth in this region have also been central to the growing use of social media networks for business and customer relationships," he said.
He pointed out that the use of the social networking sites to enlighten the world about the situation in the Arab States during the recent Arab Spring was a clear indication of the use of the Internet is fast evolving.
"The youth leveraged the Internet not just for the purpose of communication and interaction but actively engaged social media platforms to encourage information sharing and building awareness sorrounding economic and political conditions that ultimately affected us all," said Hamilton-Clark.
The second TNS Global Digital Life research, surveyed 72000 customers across 60 countries, representatives of the company said at the forum.
The survey found that the region also boasts the use of an increasing percentage of mobile devices to access the Internet for social networking, email communication, planning and organising, multimedia content among others.
Hamilton-Clark said, "On average 80% of Internet users across the globe, use mobile devices to do so. In the MENA region, 32% of the population of users engage their mobile devices, smartphones or tablets to gain access to the Internet. Specific to the UAE, 31% of Internet users ucrrently use mobile devices to access the Internet, a growth of 20% from the previous year."
He said that these dynamics, and more, see the region positioned to greatly influence and even re-shape global trends.
TNS MENA is the regional arm of TNS Global, a custom market research organisation, and over the last few years the company has generated over 650,000 quantitative survey. The company held the first TNS Executive Forum, at the Shangri-La Hotel today.