Cisco has showcased its latest solutions and provided insights into the latest trends and thinking about digitisation during its flagship IT and thought leadership event – Cisco Connect 2017.
The event brought together over 1,700 delegates across Cisco's customer and partner organisations to network and discuss the huge potential and opportunities the digital era brings to the success of businesses and organisations in the UAE.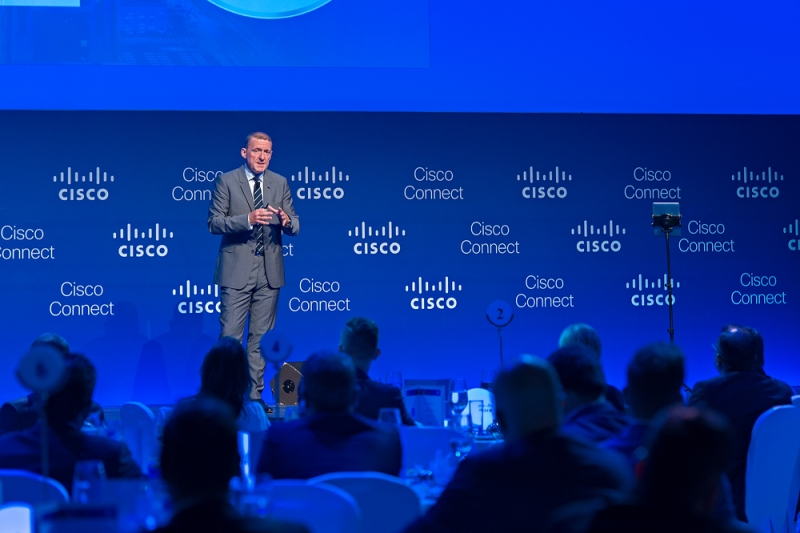 Themed 'Your Time is Now', the two-day event explored the fundamental positive changes that digital disruption can bring to a company's value proposition, and its resulting market position, and how the impact is being felt across industries. A theme that recurred throughout the event's activities was that in today's digital era, only those organisations willing to transform themselves into a digital business will survive.
Shukri Eid, managing director, Cisco Middle East – East Region, said, "In the digital era, new rules will need to be applied while many old rules will need to be disregarded, if organisations are to benefit from accelerated rate of transformational innovation that the world is experiencing. We are continuously seeing new business models being introduced and new industries evolving, which must spur a drastic rethink of how we serve the different industries and what value we bring to our customers and society at large."
A study by the Global Center for Digital Business Transformation, a joint initiative of Cisco and IMD, revealed that roughly four of today's top 10 incumbents – in terms of market share – across multiple industries will be displaced by digital disruption in the next five years to flourish in the Age of Digitisation
The study urged organisations to build their digital operating models with security as the foundation so as to benefit from agility, innovation and growth in today's digital economy to flourish in the 'Age of Digitisation.'
Mike Weston, vice president, Cisco Middle East, said, "We are fortunate enough to live in a country with a progressive vision which places itself at the forefront of the digitisation drive. As the second most tech savvy government globally, the UAE is well positioned to reap the benefits of emerging technologies and capitalise on the opportunities presented by digital transformation. This context presents us with immense opportunities, and responsibilities, as leaders. Not only must the vision for our organisations harmonize with the UAE's digitisation drive – it must also encourage and advance it."
Shukri Eid opened the event with a strong message 'disrupt or be disrupted,' urging UAE businesses to embrace digital disruption for success. He also highlighted Cisco's commitment to partnering with customers and partners to support them on their digitisation journey.
Guy Diedrich, Cisco's Global Innovation Officer, warned that disruption waits for no one and that complacent leaders will get run over in the digital age if they do not act fast to innovate and become agile. Andre Laurent, Worldwide Director of Engineering for Enterprise Networking Sales at Cisco spoke on 'Network as a Platform for Digital Transformation'.
Hosted by Cisco and sponsoring partners, the event included an executive panel discussion and breakout sessions by Cisco specialists on key technology frameworks including data centre and cloud, enterprise networking, security, collaboration and digital industries.
Younus Al Nasser, assistant director general, Smart Dubai Office spoke on Smart Dubai's initiatives towards becoming the happiest city in the world and the city's ambition to achieve a happy life for the citizens and residents of Dubai. Ferhad Patel, Intel's DCG EMEA Sales Director spoke on 'Vortex of Change'. Additionally, an executive panel of distinguished guests from the Dubai Electronic Security Centre, Telecommunications Regulatory Authority (TRA), Department of Tourism and Commerce Marketing (DTCM) and Expo 2020 discussed the importance of digitisation, innovation and security in powering the future.
Cisco Connect UAE 2017 was supported by Intel as Technology Sponsor, Emircom as Diamond Sponsor, Alpha Data as Platinum sponsors and SmartWorld as Gold sponsors.