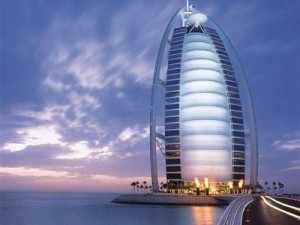 Emirates Integrated Telecommunications Company PJSC ("du") today signed a three-year contract with Cisco for network support and optimisation services to support existing and future network infrastructure growth, the companies said.
The contract has been financed through attractive finance terms arranged by Cisco Capital (Dubai) Limited and provides du with a predictable and optimised Total Cost of Ownership (TCO) over three years, it was reported.
Farid Faridooni, COO, du, said,"We continue to strive to provide our customers with the best possible service, by constantly improving our network infrastructure. This agreement in collaboration with Cisco will ensure that we are able to further optimise our market offering, and deliver the uninterrupted and quality services our customers have come to expect. The strategic finance arrangements further reinforce the strength of our financial and operating position."
The three-year agreement provides du with Cisco SMARTnet for rapid issue resolution and premium service options to help the service provider maximise operational efficiency. Additionally, Cisco will provide comprehensive network and voice infrastructure optimisation services as well as on-site focused technical support services, du said.
According to Cisco, a key part of Cisco's total solution, Cisco Capital, is a key enabler uniquely positioned to arrange competitive and flexible financing for Cisco products and services.
"This agreement is a significant milestone in Cisco's collaboration with du, demonstrating our strong business relationship and bringing to bear financial strength with critical service capabilities; moving beyond just being an end-to end network solutions technology provider. This is becoming increasingly important for our customers where we are witnessing major developments in the information, communications and technology space that require higher levels of service and assurance coupled with innovative financial consumption models," concluded Nadim Khoury, director, Cisco Services, UAE.