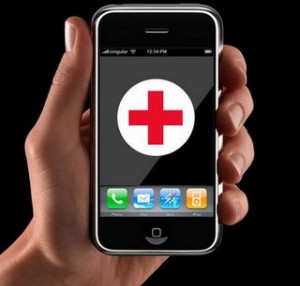 Emirates Integrated Telecommunications Company, du,  launched a new programme "Your Health in Your Hands" to coincide with International Women Health Week (May 8-14).
His Excellency Dr. Hanif Hassan Ali Al Qassim, UAE Minister of Health and Mr. Osman Sultan, CEO at du launched the programme at the company's headquarters in the attendance of public figures and health officials.
His Excellency Dr. Hanif Hassan Ali Al Qassim, UAE Minister of Health, said: "The ministry welcomes such important ideas and initiatives that aim to enhance health and achieving awareness among the UAE nationals and residents and benefit from the latest technological applications. The UAE federal government encourages cooperation between societal public and private sectors".
du's vision is to enhance the nation's health programmes through mobile phones to maintain the success of the society and health of community members. "Smart Health" is a strategic initiative to connect different stakeholders of the healthcare ecosystem through innovative services, smart networks and technology.
The vision is called mobile health or mHealth will connect patients and healthcare providers, to create an intensive health network that will lead to reduced hospital visits and increased home based services, eventually reducing the financial burden on the healthcare system.
According to the company, the "Smart Health" project has been launched keeping in mind the larger than life costs and resource scarcity in healthcare and will leverage the telecom provider's assets in communications and network technology to create a better national healthcare ecosystem.
As a telecom service provider we can leverage our network – the fastest network in the region, and our growing customer base of over 4.5 million, to act as an interface between our citizens who need timely information and proper access to healthcare and quality health care providers – thus literally adding life to life," said Sultan.
The project is will encompass three program pillars health text or SMS based services encouraging a healthier lifestyle, health call – the strategic partnership between du and Mobile Doctors 24-7 International to launch a state of the art 24-7 physician call centre and finally health link- a program pilot developed in collaboration with Ericsson Mobile Health offering chronic disease management technologies.
For instance, with an additional Health Link subscription from du, a patient with hypertension could be provided with a blood pressure monitor that is wirelessly connected to his mobile phone and sends real-time updates to his doctor over the mobile network.
Through the provision of these services, du aims to make the vision of a patient centric health network a reality.