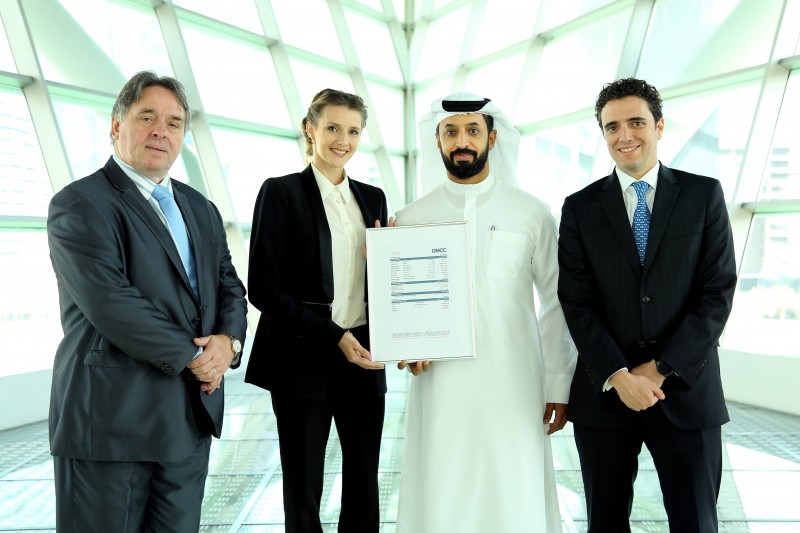 The Dubai Multi Commodities Centre (DMCC) has announced that Dubai gold trader Regal RA DMCC is the first company in the Middle East to have been issued a crypto  trading license.
The company will offer customers storage of Bitcoin, Ethereum and other cryptocurrencies in a vault located in DMCC headquarters in Almas Tower in Dubai, DMCC said in a statement.
According to the statement, the vault at DMCC is one of the most "secure precious metal facilities in the world" and will store all Regal Assets' crypto investments in the physical form – without connection to a network – alongside the company's' current stock of physical gold. All the physical devices are fully insured for the crypto-commodities market value against theft, hacking or natural disaster, said the firm.
"At the heart of DMCC's long term strategic growth plan is the use of technology and innovation to disrupt and connect new markets, industries and customers," said DMCC executive chairman Ahmed Bin Sulayem in the statement. "The announcement embodies this approach and will no doubt come as good news to the international cryptocurrency market."
"We have developed what we believe is the number one most secure way of investing in Bitcoin, Ethereum and other crypto-commodities," said Tyler Gallagher, CEO, Regal Assets DMCC. "Investors worldwide are now seeing the potential in cryptos, but they are reluctant to store large amounts of coins in online wallets and exchanges due to the high risk of hacking, identity theft, malware and other issues that can literally obliterate an investment."
The Regal Assets security process involves generating offline blocks, using the specific crypto-commodity's blockchain derived algorithm. The key is then printed offline within the secured environment on a specialised wallet and placed in deep cold storage in the DMCC vault. Investors can purchase additional coins, or sell, at any time they wish, said the company.
"DMCC is the only Free Zone in the Middle East to have a government-issued license to trade in crypto-commodities and offers unparalleled full market value insurance on such investments," said Gerhard Schubert, chairman of the Board for Regal Assets DMCC.