Dubai Islamic Bank PJSC (DIB) has chosen IBM Consulting as its services provider in a bid to accelerate its data transformation journey – and help the bank to build a robust foundation and data roadmap.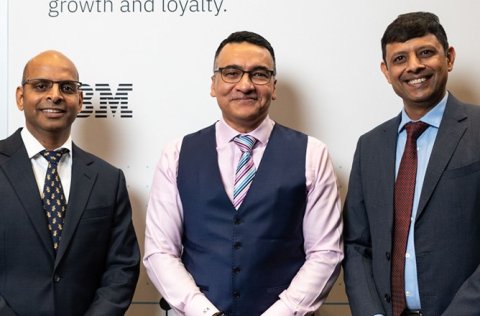 The partnership will support DIB's vision of becoming the most progressive Islamic financial institution in the world.
IBM Consulting is implementing a design-led, data-driven approach for DIB by leveraging the IBM Garage, a proven, collaborative method to help clients accelerate digital transformation.
By facilitating accelerated innovation, providing access to specialized skills and cutting-edge technologies, DIB will unlock multiple use cases while ensuring regulatory compliance.
IBM and DIB have also built a customer journey analytics engine to serve as foundation for AI and Machine Learning models.
Designed to support customer retention and allow more personalized offers to its customers, these models will also allow DIB to deliver enhanced digital services to its customers across different channels.
Noman Rasheed, Chief Information Officer at Dubai Islamic Bank, emphasized the significance of the partnership, stating, "As Dubai Islamic Bank accelerates its data transformation journey, we recognize the need to leverage industry-leading expertise to underpin our ongoing data and integration transformation efforts. IBM Consulting has been an important partner in delivering strategic services over the years, and we are proud of our achievements thus far. We look forward to continuing our journey of innovation and business transformation together."
"This program is a significant milestone in our long-standing relationship with Dubai Islamic Bank. We are delighted to lead DIB's data transformation journey using our deep expertise in banking and capabilities in data, integration and cloud transformation, as the bank continues to lead the way to be the most progressive Islamic financial institution in the world, while also responding to the market's changes and evolving needs." said Bishu Panigrahi, Managing Partner, Gulf, Levant and Pakistan at IBM Consulting.
Dubai Islamic Bank's dedication to innovation and economic growth has solidified its position as a leading and growing financial institution in the region.
DIB's commitment aligns seamlessly with the UAE leadership's vision of a world-leading digital economy.