Nutanix has announced the findings of its fifth annual Enterprise Cloud Index (ECI) survey, which show that organizations in the Kingdom of Saudi Arabia plan to move their hybrid multicloud deployments from 7% penetration today to 51% penetration in three years.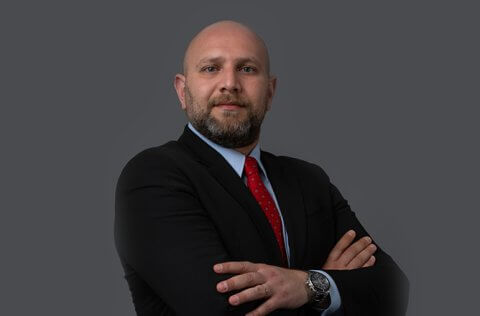 They also plan to swap much of their exclusive use of on-premises IT infrastructure for hosted datacenter services, slashing on-prem infrastructure from 39% today to 0% within three years, while increasing their use of hosted services by three-fold.
Key Saudi findings from this year's report include:
Enterprises in Saudi Arabia trail the global averages in mixed IT deployments but have aggressive three-year plans to catch up. Less than half of Saudi companies (45%) currently use multiple IT modes. This is substantially lower than the global average (60%). The figures indicate that enterprises in the country are in the nascent phases of their digital transformation and cloud-migration journeys. However, they plan to boost their mixed-IT usage to 71% within three years, just a bit short of the expected global levels for the same time frame.
Data security and backup protection are the biggest IT infrastructure criteria. When asked to name the single most important factor when making an IT infrastructure decision, respondents from Saudi Arabia chose cybersecurity (15%) and data protection/recovery (15%) most often as the top ones, in equal measure, followed closely by data sovereignty considerations (14%). Cost was mentioned least often in Saudi Arabia, with just 4% of IT pros there choosing it as the top driver.
Mixed environments create new challenges and demand for a single place to view and manage all workloads and data. Nearly all respondents across Saudi Arabia (95%), the EMEA region (94%), and the global ECI response pool (94%) agree that having a single platform to manage their diverse private and public infrastructures would be ideal. Data storage costs came out as the top data management challenge in mixed environments (43%), followed by security (40%), data portability (40%). While 96% of respondents agree it's important to have full data visibility into where all their data resides across environments, just 37% say they actually have it, which indicates generous potential for improvement, as IT shops are growing increasingly aware that they can't manage, secure, or analyze what they can't see.
All Saudi respondent organizations moved applications between infrastructures in the past 12 months. Improving security posture, accelerating data access speeds, and integrating with the latest cloud-native services tied as the reasons respondents from Saudi Arabia gave most often (45%) for moving applications.
Respondents remain fickle about cost. Attitudes toward cost in general remain inconsistent. While respondents from Saudi Arabia, the EMEA, and the global response pool all ranked cost last or near last as an infrastructure investment consideration, 71% of those in Saudi Arabia describe cloud cost control as a challenge with their current IT infrastructures. Even more across the broader EMEA group (81%) and the global survey pool (85%) do so. However, while about a third of the EMEA and global groups consider cloud cost control a "significant" challenge with managing their current IT infrastructures, only 15% of those in Saudi Arabia described managing cloud costs that way.
One explanation for the seeming discrepancies is that as the value and volume of corporate data continue to skyrocket, data management, security, protection, and backup/recovery concerns are moving top of mind.
Data has become a modern business asset and currency that must stay up-to-date, secure, and readily available for continued business operations, analytics, and monetization.
In addition, infrastructure total cost of ownership (TCO) has many components and considerations that make it difficult to compare apples to apples during upfront decision-making, particularly given that public cloud offerings, pricing models, and fees remain in a constant state of evolution.
"Increased infrastructure diversity, along with a heightened emphasis on data storage, management, security, and services, is driving all IT pros in Saudi to seek hybrid operations that transcend private and public infrastructure," said Mohammed Abulhouf, Senior Director & GM EMEA Emerging Markets at Nutanix. "Nearly all respondents express a desire to have a single place to see and manage the many aspects of their diverse infrastructures. As these capabilities emerge, respondents will gain access to unified tools that provide visibility into where all data resides, allow IT teams to holistically manage their applications and data, and let them make adjustments as needed to meet ever-shifting requirements for cost, performance, data protection, and compliance."
For the fifth consecutive year, Vanson Bourne conducted research on behalf of Nutanix, surveying 1,450 IT decision-makers around the world in December 2022 and January 2023.
The respondent base spanned multiple industries, business sizes, and the following geographies: the Americas; Europe, the Middle East, and Africa (EMEA); and the Asia Pacific Japan (APJ) region.