The Roads and Transport Authority (RTA) has reportedly started the installation of a smart metre system for taxis in Dubai.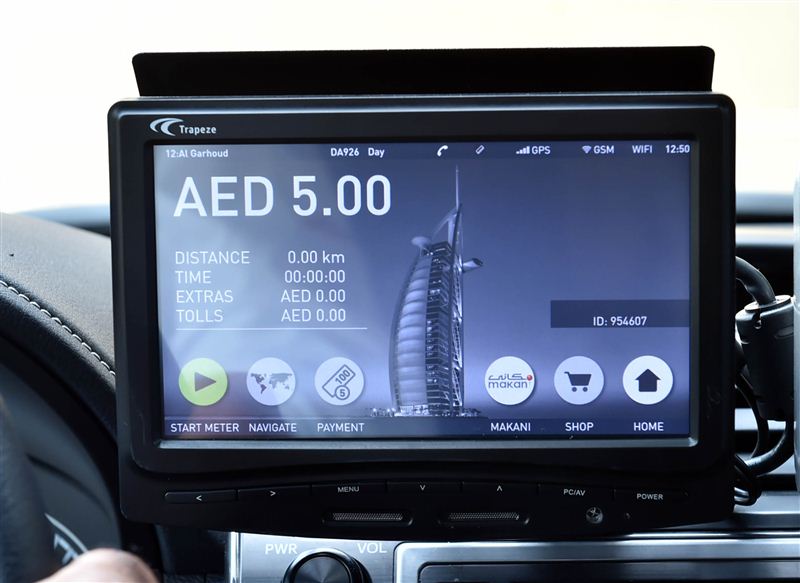 According to a report published by WAM, the project that's worth $18.73 million (AED 68.8 million) will see all taxicabs in the city fitted with the new metres by the end of June 2018.
His Excellency Mattar Al Tayer, director-general and chairman of the board of executive directors of RTA, has reiterated RTA's keenness to continue upgrading taxi services with smart systems and high technologies in line with the Dubai government's vision of transforming the emirate into a Smart City.
The Public Transport Agency has completed the installation of 4850 devices during the end of June 2017, and the number is expected to rise to 7,850 devices by December 2017.
The entire taxi fleet, comprising 10,550 vehicles, will be fitted with the smart metres by the end of H2 2018. The Agency has completed the linking of 5,010 taxicabs with the Dubai Geographic Addressing System (Makani) and has executed about 118 thousand booking requests through Makani during the first half of this year.
Features of the system are highlighted by the integration with Dubai Geographic Addressing System (Makani), and the automated calculation of Toll Tariff (Salik) when passing under virtual toll gates in the system without interference on the part of the cab driver. The system has updated maps for the entire Emirates rendering easy access to the destinations required.
The new system displays 'Out of Service' on-screen to alert and allow for a 90-minute flexible break for drivers per shift. It can also display 'End of Shift' screen to ensure that the taxi driver will not be hailed within the last 45 minutes of the shift to facilitate the handing over of the vehicle.
The meter is linked with optical sensors to detect the boarding of a customer lest the cab driver forgets to turn on the meter. The system can be linked with POS devices to enable smooth payment and has a 'Aman' (safety) system to monitor the speed of taxicabs on internal and external streets.