Dubai Silicon Oasis Authority (DSOA), the regulatory body for Dubai Silicon Oasis (DSO), the integrated free zone technology park, as part of its participation at the GITEX Technology Week 2017, will highlight the Silicon Park project, the first Smart City project in Dubai that is being constructed across an area of 150,000 square meters at a total cost of AED1.3 billion.
DSOA will enable customers, decision makers and experts to see first-hand some of the most important aspects of the project that integrate smart infrastructure, smart facilities, and smart safety and security solutions as well as AED100 million worth of smart services.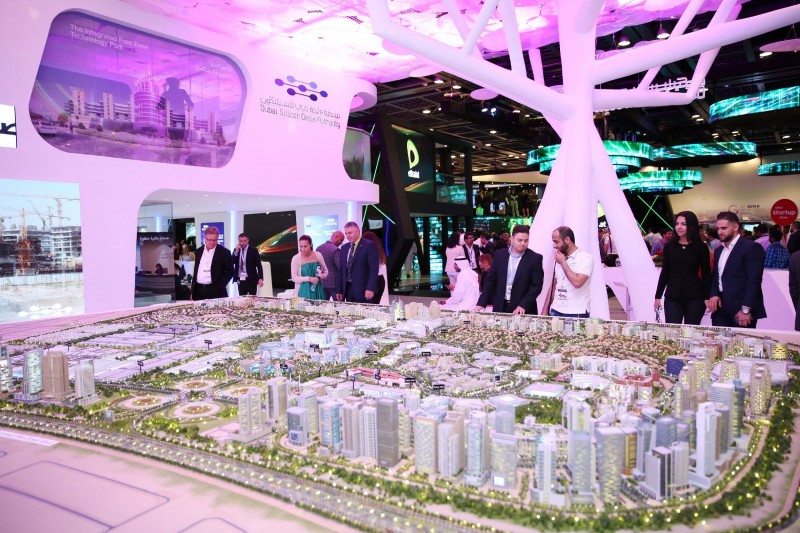 Through its presence at GITEX 2017, DSOA will also showcase 21 successful smart city initiatives at Dubai Smart Government's stands No. S2 and No. S3 A21. DSOA representatives will be on hand to share details on the smart city initiatives and respond to visitor queries throughout the five-day expo.
Engineer Muammar Al Katheeri, executive vice president, Engineering and Smart City Unit, said, "GITEX Technology Week has gained much significance in recent years against the backdrop of massive technological transformations taking place globally. All sectors are increasingly relying on advanced technologies to operate their businesses. This in the long haul is anticipated to impact the employment market and create new jobs while rendering some of the more conventional jobs redundant.
"Through our year-on-year participation at this high-visibility event, we not only get a valuable opportunity to track some of these of disruptive tech innovations, but also gain a platform to share our own smart solutions and initiatives at DSOA, as well as exchange ideas directly with the audience, decision makers, customers and tech enthusiasts."
Al Katheeri further highlighted that the UAE plays a vital role in shaping ideas for a new historical era that is led by technology. "At DSOA, we are seeking to provide the suitable environment and infrastructure to support entrepreneurship and innovation, and develop technologies in line with the government's agenda. We will continue to offer unique projects that will add to our success stories since the establishment of Dubai Silicon Oasis."
Visit them at: Zabeel Hall, ZB20