The Commercial Compliance & Consumer Protectios has launched the 'Smart Protection' service, first of its kind in the world, which adopts artificial intelligence, AI, to respond quickly and efficiently to consumer queries and resolve their complaints.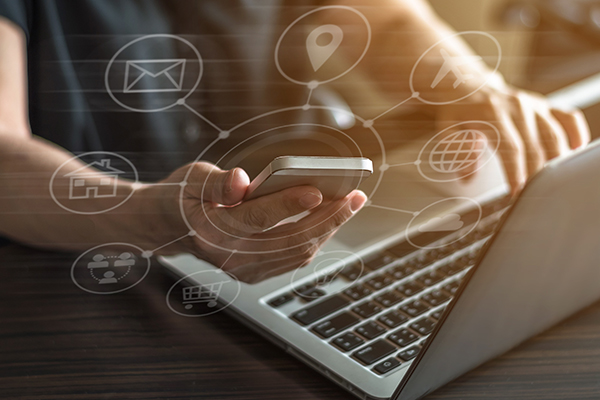 The service engages consumers in a direct dialogue to understand the query or complaint, processes the information gathered, analyses data and provides an immediate solution for consumer complaints based on the applicable policies and laws.
The service was announced along the sidelines of the Dubai International Government Achievements Exhibition. Sami Al Qamzi, Director General of DED, Abdulla Mohammed Al Basti, Secretary General of the Executive Council of Dubai, Mohammed Ali Rashid Lootah, CEO, CCCP as well as officials from various other government entities were present at the launch.
CCCP also briefed major business groups and companies operating in Dubai on the service and sought their co-operation in enhancing transparency in customer relations.
Consumers can access the service by downloading the 'Dubai Consumer' app available on Android and iOS mobile phones, or on the Dubai Consumer Protection website (www.consumerrights.ae) "DED is proud to be the first government entity to launch a service based on artificial intelligence for consumer protection and global complaint resolution.
"Through the new service we aim to enhance consumer confidence in the local market and enable consumers to have their complaints resolved anytime, quickly and efficiently," Lootah said.
The new service receives enquiries and complaints round the clock and processes them in an engaging and stimulating manner. The service asks questions to gather information and within a few minutes, the consumer receives an empowerment letter stating the details of the complaint and an instruction from CCCP to the retailer to resolve the issue as per the requirements and policies of DED. The consumer can then present the letter to the trader/company concerned.
Lootah said the company or trader must take the necessary action within seven days from receiving the empowerment letter. If the merchant does not comply or respond to the consumer, the consumer can notify the same to the smart service and CCCP will take necessary action against the merchant, including imposing fines.
"Our objective is to regulate the relationship between the merchant and the consumer, enhance communication with consumers, increase consumer awareness of their rights and duties, and to enable them to make smart decisions," said Ahmed Al Zaabi, Acting Director of Consumer Protection in DED.
"The service can communicate in Arabic as well as English so that the largest possible segment of consumers will benefit from it. We will study the possibility of adding other languages in future," he said.