eHosting DataFort (eHDF) has recently launched its new Cyber Defense Centre (CDC) in Dubai Internet City.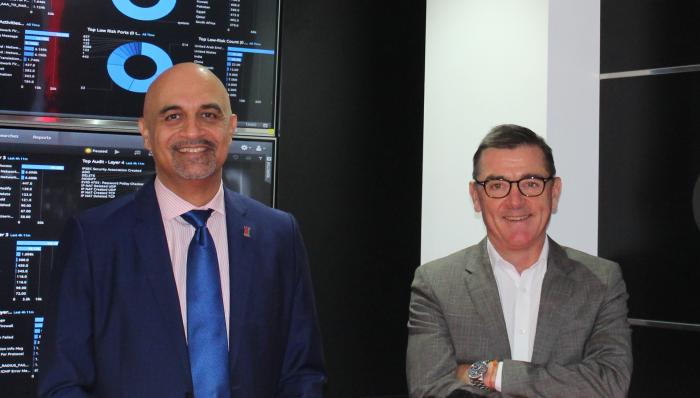 According to the firm, the CDC comes at a crucial time when organisations in the Middle East are faced with advanced and persistent security threats.
"eHDF's CDC deploys advanced security intelligence and automation tools to help identify threats more quickly and with greater accuracy and precision. Our CDC teams deliver threat hunting services using a combination of Threat Intelligence and end point technologies that allow us to detect more complex threats that may be dormant in a customer's environment," said Yasser Zeineldin, CEO, eHosting DataFort.
The CDC services assist customers in the complete security lifecycle, which starts with log collection, network access control, advanced sandboxing, remediation and incident response. Incident management offers a single dashboard of a customer's security posture, attacks, and incidents.
In addition, the unique OPEX based approach allows eHDF to pass on tangible cost benefits to customers planning to enhance their security posture. Replacing the need for capital investments, through eHDF's, OPEX model, customers eliminate the need for lengthy evaluation and procurement cycles and enjoy ongoing flexible monthly based payment plans.
Another key component of the CDC is to focus on customers having distributed workloads which could be hosted either on-premise, public cloud or a locally hosted data centre. In these situations, we are able to provide customers with end-to-end visibility of their infrastructure and protection of their information assets regardless of their location. eHDF recently launched Real Time Threat Monitoring (RTTM) services which collects and directs customer data to the Security Information and Event Management (SIEM) solution. The data is then analysed by experts, and based on findings, customers are appraised of and provided with short and long term remedial solutions.
"Security is a key focus area for most enterprises today. In fact, many of our customers have shown interest in Managed Security Services and this led us to launch the CDC," added Zeineldin. "Our CDC is manned 24×7 by a highly qualified team of security experts. As a leading Managed Services Provider in the UAE, the launch of the CDC was a natural extension of our services and we aim to serve customers from Government, media, construction and real estate, electronics and communications, banking and finance, automotive and retail sectors."
The CDC offers the SIEM platform on a pay-as-you-go-service model, for companies who have not invested on this technology. Simultaneously, for customers who have already invested in SIEM, eHDF provides on-premise Remote Monitoring Security Services (RMSS).
"Our existing managed services portfolio already covers DDoS, firewall management, web application protection services, etc. With the CDC, we will be able to offer proactive monitoring services and our dedicated team of security specialists within the CDC will provide timely identification of threats and adequate remedial measures to meet the customer requirements," said Zeineldin.