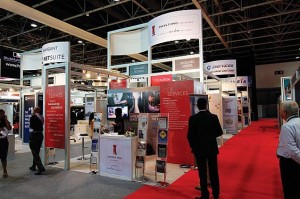 eHosting DataFort has been selected to host and manage DMCC Tradeflow, the Dubai Multi Commodities Centre's (DMCC) online trade enabling platform, which enhances commodity trade flows and offers a central registry of ownership for commodities.
Following a global search for a managed service provider, DMCC shortlisted 11 service providers from a total of 20, with proven expertise in hosting data centres across India, America, Europe, Singapore and the UAE. DMCC developed software to assess these shortlisted providers on user experience, performance and availability through monitoring their activity. The final selection was based on the data gathered from the service centers. eHDF met DMCC's detailed requirements and considerations to host the platform's Tradeflow business.
"As government entities and organisations move business transactions online, 24/7 monitoring and maintaining high availability becomes the lifeblood of the business," said Yasser Zeineldin, CEO at eHosting DataFort.
"These platforms enable trade and investments that directly impact  the economy. Our services enable leading organisations such as DMCC to focus on their core business by investing in a managed robust IT infrastructure to maintain the highest levels of security and availability. We are pleased to partner with DMCC in this strategic project that facilitates global trades in commodities."
Paul Boots, Director of DMCC Tradeflow said: "The key to success for this project was the ability to build a portal that is user-friendly, meets the functional business needs of the various communities and provides a highly secure platform that complies with the required standards. We worked very closely with our users during the design phase and took note of their recommendations. This gave us confidence on our ability to deliver a reliable and uninterrupted service."
With world-class data centres, resilient and scalable infrastructure as well as round-the-clock managed operations, eHosting DataFort has established itself as a market leader in the field of hosting and managed IT services. eHosting DataFort has been recognised for its innovative use of new technology in 2009, Best Colocation Facility in 2010 & 2011 and was also awarded the region's 'Best Managed Service Provider of the Year' in 2008, 2009, 2010 and 2011.
DMCC Tradeflow is an online trade enabling platform that offers a secure and transparent central registry of ownership for commodities stored in Dubai. Within the online environment, title of stored commodities can be transferred or pledged within a robust legal and Sharia compliant framework. This unique commodities receipt platform fills a key gap in trade finance in the MENA region, by offering enforceable collateral based trade finance solutions for all participants in the value chain.  DMCC Tradeflow allows physical inventories that are stored in DMCC certified and rated warehouses around the UAE to be converted into electronic negotiable instruments, "DMCC Tradeflow Warrants", governed by a strong and transparent regulatory regime and administered by DMCC.