Dubai, UAE, May 9th, 2021: emt Distribution, a specialty IT & IT Security product distributor based around security, IT Management, and analytic solutions, has announced the partnership with Symphony Summit AI for IT Service Management, Enterprise Service Management, and IT Asset Management solutions for Middle East and Africa regions.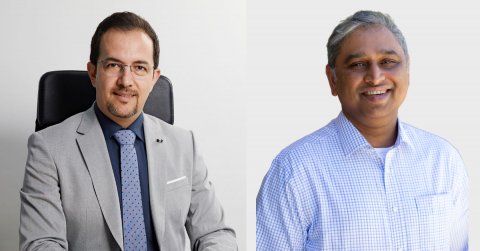 Satyen Vyas, CEO, Symphony Summit AI
"The new-age technologies like artificial intelligence and automation help unleash enterprise productivity. AI-powered Summit AI suite enables IT and business leaders to drive digital transformation, derive value out of IT investments, and transform the employee experience. We are excited to partner with emt Distribution to deliver the value of AI-powered solutions to the customers across MEA regions. In this partnership, we are committed to providing the best-in-class joint value proposition to the customers and partners in this region".
M Mobasseri, CEO, emt Distribution
"We believe with digital transformation and artificial intelligence as the key objectives for organisations in the Middle East and Africa, our partnership with Symphony Summit AI would be highly successful and also creates a lot of opportunities for our partners and also help many organisations to achieve their digital transformation and service automation goals. We are very excited to work with a tremendous team at SummitAI with their great technologies".
Nandini Sapru, Vice President Sales, emt Distribution
"We are very excited to be part of this partnership with SummitAI. Our entry into Technology Management solutions began over 4 years ago and with Summit AI, we believe we will be able to support our customers with AI based solutions for their daily business automation needs. We have already begun our channel partnership recruitment efforts to manage the customer inquiries received from the market. We shall be targeting with a unique go to market plan for each country".