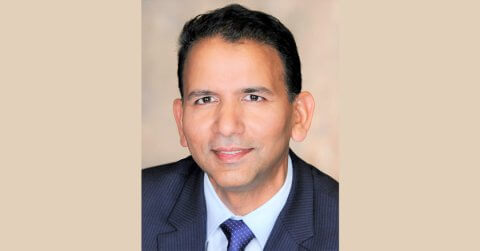 Entrust, a global leader in identity and data security, has been positioned by Gartner® as a Challenger in the Magic Quadrant™ for Access Management for its offering, the Entrust Identity as a Service IAM solution.
The evaluation was based on specific criteria that analysed the company's overall completeness of vision and ability to execute. Entrust was one of just 11 providers placed in the 2023 Magic Quadrant for Access Management
"The Entrust Identity solution provides a robust first line of defence against phishing, credential compromise, and account takeover attacks so that employees, consumers, devices, and applications can engage securely with the organisation", said Bhagwat Swaroop, President, Digital Security Solutions at Entrust.
"What makes Entrust unique is that our phishing-resistant IAM solution is enhanced by the broader Entrust portfolio, including certificate-based solutions for machine identity, data security, and software supply chain management as well as cloud security posture management (CSPM), digital signing, and identity verification. These capabilities let customers turn to Entrust to advance their Zero Trust maturity journey and enhance their security posture", Swaroop said.
Entrust Identity allows organisations to quickly deploy an IAM solution for employees, customers, or end-users. To maintain a strong security posture with a simple user experience, the solution helps organisations meet several critical needs, including:
Preventing account takeover attacks such as phishing and multi-factor authentication (MFA) bypass, using certificate-based authentication for users and devices.
A wide range of high-assurance authenticators, including FIDO2, passkeys, and certificate-based authentication.
Mitigating fraud and account compromise with risk-based adaptive step-up authentication and role-based access control (RBAC) to evaluate access requests based on multiple risk factors, ensuring additional friction when it's needed.
Simple, secure end-to-end digital onboarding solutions integrated with Entrust identity verification and digital signing.
Fast time to value with pre-set integrations and open developer tools, including mobile SDKs and REST APIs.
The Entrust Identity roadmap will enhance phishing resistance and fraud mitigation capabilities with an AI/ML-driven risk engine and enhanced reporting features.
Magic Quadrant reports are a culmination of rigorous, fact-based research in specific markets, providing a wide-angle view of the relative positions of the providers in markets where growth is high and provider differentiation is distinct. Providers are positioned into four quadrants: Leaders, Challengers, Visionaries, and Niche Players. The research enables you to get the most from market analysis in alignment with your unique business and technology needs.
View a complimentary copy of the Magic Quadrant report to learn more about Entrust strengths and cautions, among other provider offerings, at https://entrust.com/resources/reports/gartner-mq.