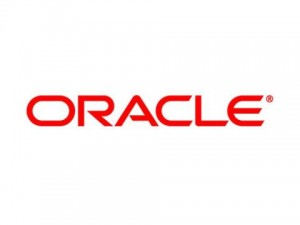 Oracle  released today an independent research report conducted by Dynamic Markets that surveyed 1499 managers from both public and private sector industries in 13 countries across the world in a bid to determine how efficiently large organisations make decisions.
The report entitled "Performance Management: An Incomplete picture" reveals that a majority of organisations across the globe are working with outdated information, hampering both their profit visibility and decision making skills and also highlights issues related to gathering data used for analysis.
According to the research, 82% of the organisations surveyed don't have comprehensive visibility into profits across all business units and this is most prevalent in companies in France, Germany, South Africa and Russia while organisations in the Nordic countries and UK seem to have a better understanding into where their profits come from.
49% of managers in these organisations feel that the lack of profit accountability led to resources being misallocated; while a significant 40% of these managers felt that their organisation's financial performance is affected due to impaired decision making based on inaccurate information.
John O'Rourke, Vice President EPM Product Marketing at Oracle, said: "Management is clearly struggling to cope with the vast volumes of data being generated by their businesses, which is manifesting itself in a serious lack of visibility into profitability across the entire company.  Without enterprise business planning systems to give organisations an end-to-end planning process that links strategic, financial, and operational planning to profitability and cost management, they are going to continue to struggle with fragmentation and have no option but to continue 'making decisions in the dark'."
According to the report, 38% of the managers spent as much time gathering the data as they did analysing it affecting their reaction time.
The report pointed out that this maybe because the managers surveyed spend 36% of their time a week number crunching and investigating data on spreadsheets. 82% of managers involved in scenario planning still use spreadsheets  while a mere 44% of organisations surveyed have implemented some kind of specialist planning software to aid better decision making.
"According to the research, most businesses appear to have a fragmented approach to performance management often underpinned by spreadsheets. This piecemeal approach to planning rather than opting for a holistic view can lead to dangerous inaccuracies, human error, and serious time lags.  To combat this, leading edge companies are implementing common enterprise performance management systems that take the time and complexity out of ensuring all relevant information is delivered in a timely fashion, supporting more agile planning and decision-making," said O'Rourke.
Alarmingly, research shows that the data and information used to make decisions on a daily basis is more than 4 months old. The Middle East, Russia, Italy and South Africa use the oldest data and information in decision making analysis, as compared to the rest of the world. The most commonly used data for scenario planning, according to the research is at least six months out of date, in addition to which 30% of business and IT managers surveyed have no idea how old their data is.
40% of managers said that gathering information from business units for scenario planning is complex, while another 40% said complained about gaps in the data available and 35% found that the information they gathered from various business units was inaccurate and therefore lead to ineffective decision making.
The research also highlighted the lack of communication between individuals and departments within a business structure leading to poor decision making, 37% of the managers felt that higher management and the board of directors didn't efficiently capitalise on the knowledge and insight these managers could provide in strategy definitions and process execution.
"Most businesses aim to limit the number of people involved in planning and decision making, simply because with a spreadsheet based process it becomes totally unmanageable to feed in dozens of perspectives.  Because of this, businesses are ignoring the knowledge and understanding from the people on the front line.  A seamless communications process between the departments needs to be high on every company's agenda in order to undertake planning and performance management more effectively," said O'Rourke
The report also states that 71% of the managers find that the links between the organisation's strategic goals, operational plans and budgets are fragmented and a minute 16% felt that the specialist software their organisation's implemented enabled a more comprehensive view of these elements.
The research also suggests that organisations the world over are slow to amend and review their business strategies. According to Dynamic Markets, companies re-evaluate their strategies nearly once every 10 months on an average and it takes these companies six and a half months to implement any changes in their strategies based on evaluations. This means that it can take over a year and a half to identify an ineffective strategy or initiative.
Professor Andy Neely, Deputy Director, AIM Research concluded, "Organisations today face significant challenges in extracting accurate information on profit and performance.  As the volume of available data increases, so does the complexity of organisation structures. The shift to shared services, accompanied by the tendency to outsource and partner, makes it more difficult than ever before to allocate costs and apportion overheads. As this research shows, the consequence for executives is a partial picture of performance"