Equinix held a knowledge sharing discussion with the senior management at du, led by Brian Lillie, Chief Product Officer, Equinix.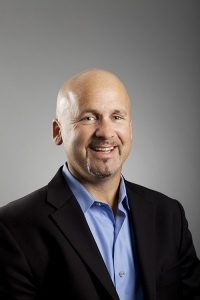 The enterprise sector in the UAE is experiencing widespread digital disruption. The rapid development of smart technology, combined with increased reliance on cloud services and the impact of big data and IoT, has redefined the way people interact and how companies do business. In his meeting with EITC management, Brian Lillie discussed the need for digital infrastructure to be considered a basic and critical business requirement among companies in the UAE.
"Data is increasingly becoming the currency of the global digital economy. For enterprises to monetise their data and extract the most value from it, they must re-think their data architectures — this is extremely crucial to drive global economic growth. It has been very exciting to discuss global interconnection and digital transformation trends with EITC management team and see how we can leverage our partnership to bring value to business," said Brian Lillie.
Commenting on his visit, Brian Lillie said: "With Dubai recently launching the emirate's flagship Internet of Things Strategy and Data Wealth initiative, my visit to the emirate couldn't have happened at a more opportune time. It is very exciting to see Dubai's push to build the future today and establish a digital infrastructure. This is also something that Equinix has thoroughly believed in and we at Equinix at happy to be aligned with the smart vision of Dubai and also of EITC."
Speaking on the occasion, Farid Faraidooni, Deputy Chief Executive Officer, EITC, said: "For digital transformation to take place, business and firms should be looking to invest in enhancing their customers' experience and engagement, which requires interconnections with networks, clouds, and vertical specific business ecosystems. Through our alliance with Equinix, we are offering a true interconnection platform for the regional enterprises, banks, insurers and electronic payments firms to colocate critical IT systems inside our data center and interconnect to facilitate the operation of countless IT workloads."