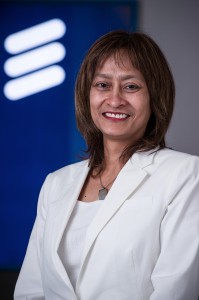 Ericsson has been selected by mobile satellite operator Thuraya as the sole vendor to complete an upgrade its circuit-switched core network.
Under the agreement, announced on Tuesday, Ericsson will upgrade the Thuraya circuit-switched core network, implement a new billing mediation solution and provide support services for five years.
The core network upgrade includes a hardware upgrade of Thuraya's Mobile Switching Centre, as well as hardware and software updates for the Home Location Register, Operation Support Systems and Multi-Mediation Platform.
The implementation of Ericsson's billing solution, meanwhile, will help Thuraya handle its customers, partners and services in a convergent system, reducing the network's complexity.
Thuraya has made a name for itself as a provider of connectivity in remote locations. The two firms said that the new core network upgrade would provide Thuraya subscribers with greater access to telecoms in such places.
Ahmed Ali Al Shamsi, CTO, Thuraya, said that the agreement with Ericsson would help the operator achieve its long-term expansion goals by ensuring great network availability.
"It is important we can maintain a high level of network availability and can offer our customers the highest quality voice and data communication services," he said.
Rafiah Ibrahim, Executive Vice President for the Middle East and Africa, Ericsson, said that Thuraya's expansion plans demanded that such an upgrade took place.
"The rapid expansion of Thuraya's satellite coverage demands a dynamic solution that will transform its existing infrastructure and maintain Thuraya's growing, market-leading footprint."
Ericsson's relationship with Thuraya dates back to 1997, when the vendor was awarded Thuraya's first network contract.