Etisalat has announced that it will offer the recently launched iPhone 7 and iPhone 7 Plus.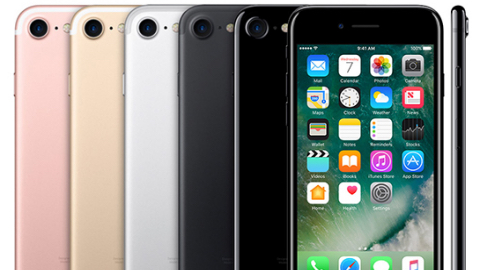 The new smartphones were the latest from tech giant Apple and are equipped with new features such as advanced camera system, dust and water resistant design, stereo speaker system and A10 Fusion chip.
Khaled Elkhouly, Chief Consumer Officer, Etisalat, said, "We are just as excited about the launch of the new iPhone 7 and iPhone 7 Plus devices as our customers in the UAE. Etisalat customers will be able to enjoy the experience of the iPhone 7 at the same time as Apple's global markets. We are also proud to be the first to announce the 'iPhone for Life' program in the country giving our subscribers the privilege to upgrade to the latest iPhone for free every year. With a variety of postpaid offers, Etisalat makes it highly affordable for all customer segments to get their hands on this highly desired smartphone.e"
As part of the programme, customers buying a new iPhone 7 or iPhone 7 Plus on an 18 or 24 month contract can enjoy a free upgrade every year. Moving ahead, when a new iPhone is launched members can exchange their current iPhone with the latest device.
Starting 1th October iPhone 6s & 6s Plus customers on an 18 or 24 month contract can freely subscribe to this programme as well. They will be eligible to a free of charge upgrade to iPhone 7 after the completion of 12 months of their contract duration.
iPhone 7 and iPhone 7 Plus are available across Etisalat stores in the UAE in all capacities and colours mainly Jet Black, Black, Rose Gold, Gold and Silver. Customers can opt to purchase the device at monthly rentals starting from AED 115 per month. Etisalat is also offering customers free delivery on purchasing the new devices online on www.etisalat.ae/iPhone7.
With the new devices, Etisalat customers will be able to take advantage of Etisalat's 4G LTE network at turbo speeds of up to 450 Mbps.