Etisalat has announced the launch of its new global business roaming packages, offering incoming voice as well as data services for its frequent international business travellers.
The roaming packages – operating across 90 countries and across 180 operators – offer unli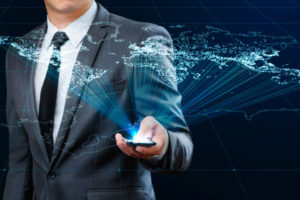 mited roaming add-ons for business travellers, and provide them with the option to choose from daily or monthly services with their existing business mobile plans.
Validity of the daily packages starts from customers' first usage abroad, which allows users to pre-book and reserve the packages before commencing travel at no charge.
The unlimited global data roaming package starts from AED 35, while the unlimited voice roaming package begins at AED 95. These packages are an extension of the telco company's existing roaming offers, such as its GCC unlimited data roaming package.
Salvador Anglada, Chief Business Officer, Etisalat, said, "We recognise the international global reach of UAE-based businesses and will therefore continue to respond to the growing demand for wider, innovative and cost-effective business roaming options for our customers. Etisalat's portfolio of business roaming packages and coverage is currently the widest in the country, providing seamless connectivity to empower the UAE businesses to engage confidently with the world."