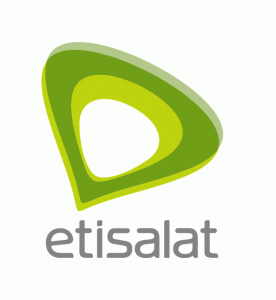 HP today announced that Middle East telecoms giant Etisalat has been selected as one of its eight 2010 EMEA Business Optimisation Champions.
Picked by a panel of HP business and technology leaders, EMEA Business Optimisation Champions are selected based on the delivery of exceptional business value using HP software and solutions, with measurable improvement in IT and business outcomes.
Etisalat was chosen as a champion because its solution demonstrated a fast and efficient way of generating returns and benefits for company and customer alike. Etisalat's solution implemented a service level management (SLM) platform built on a range of HP software, including HP Service Manager software, Universal CMDB software, Discovery and Dependency Mapping software as well as HP Operations Manager, Network Node Manager and Performance Insight software.
The complete solution provided Etisalat with a centralised service view of customer networks, enabling the company to monitor and manage service level agreements and aiding the connection of UAE businesses with new markets.
"With HP Software, Etisalat experienced positive outcomes that included 18 support teams across the UAE. The  major achievements were on the improvements of the quality of service enabling  proactive monitoring on the customers equipments, as well as automatic ticket notification and assignments to the respective teams along with the possibility of automatically notifying  customers via SMS and email to assure the transparency," said Nasser Salim, SVP/Information Technology, Etisalat. "In addition, Etisalat was able to offer corporate customers service level agreements while also significantly cutting the time required to gather customer network link information, and reduce the average time to repair of network faults."
"At HP we applaud businesses such as Etisalat that are challenging and transforming business practices by using and investing in a range of technological solutions," added Abbass Tarraf, Country Manager, HP Software– UAE & Oman.
Etisalat is headquartered in the UAE, and is one of the largest telecoms companies in the world, as well as the leading operator in the Middle East and Africa.