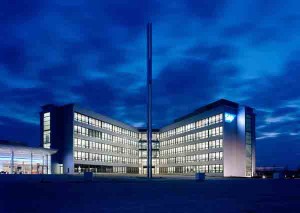 Etisalat UAE will soon be able to deliver new standards of LTE roaming across the globe to its customers, thanks to a newly signed IP exchange (IPX) agreement with SAP.
The agreement will help Etisalat launch LTE roaming quickly by interconnecting with SAP Mobile Services' IPX customer community, a statement from SAP said.
IPX is a telecoms interconnection model for the exchange of IP-based traffic between customers of separate mobile and fixed operators. The idea is to share IP-based services within a commercial framework. Commercial relationships are then underpinned with service level agreements to guarantee performance, quality and security.
SAP Mobile Services' community of IPX customers includes plenty of global operators. These operators will also be able to take advantage of Etisalat's services for any of their customers visiting the Middle East.
"The next 12 months will see an acceleration of LTE network deployments, with operators looking for immediate and comprehensive international coverage," said Matthew Tonkin, Vice President of IPX Sales, SAP Mobile Services. "Collaboration with Etisalat, currently the only Middle Eastern IPX provider, helps SAP reach the largest operator community in the region and globally."
Ali Amiri, Executive Vice President, Carrier and Wholesale Services, Etisalat UAE, said that the agreement came as an addition to the telco's SmartHub portfolio.
"The agreement will also help SAP Mobile Services to establish a strong and steady growth in the Middle East and take LTE roaming services to a new level, building on the existing LTE roaming peering between the two companies," he said.
"Etisalat SmartHub IPX is a strategic addition to the Etisalat SmartHub portfolio, which will enhance our role as a global communication hub. SAP will be an important part of this journey. Operators joining the Smarthub IPX will have access to the SAP community and vice versa, providing a single point of interconnect."
Etisalat is the largest telecoms operator in the MENA region. It serves over 143 million customers in 15 countries.