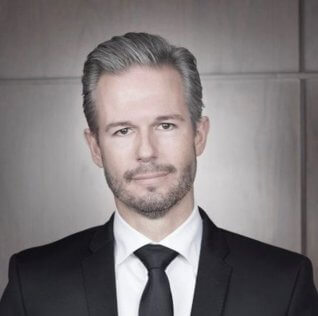 Commenting on today's announcement, Jesper Trolle, Chief Executive Officer, said:
"Exclusive Networks is a global cyber security specialist, with a strong track record of profitable growth. Our proposed IPO on Euronext is a natural next step for us, and recognises three vital pillars of our success – our people, partners, and growth strategy. First, without the know-how and talent of our people, our growth would simply not be possible. Second, we have built our success on strong, enduring relationships within the complex cyber ecosystem, with vendors and channel partners. Exclusive Networks is the partner of choice for more than 240 leading vendors. Exclusive Networks supports the growth and expansion plans of vendors, offering local support to enable them to reach more than 18,000 resellers around the world. Third, we have a clear strategy in place to continue to deliver growth, and an IPO will support our mission to help drive the transition to a totally trusted digital world.
In the last 18 years we have made the journey from a small private company to a global cybersecurity specialist, with a 36% gross sales CAGR since 2013. Cybersecurity is a highly attractive market, estimated to be worth €58bn in 2020 and growing at a 9% CAGR from 2020 to 2026. The cyber ecosystem is getting more and more complex, the channel selling cyber products is fragmented, and technology is evolving very quickly to combat the growing sophistication in threats and cyber attacks. This creates demand for a cyber specialist like Exclusive Networks in the long-term, and we look forward to bringing even greater value to our vendors and partners, by executing on our mission to drive the transition to a totally trusted digital future".
About Exclusive Networks
Exclusive Networks is a leading global specialist in innovative cybersecurity technologies, providing services to accelerate the sale of cybersecurity disruptive and digital infrastructure technologies on a global scale. Exclusive Networks helps cybersecurity vendors scale their businesses globally, and offering channel partners (such as value-added resellers, system integrators, telcos and managed service providers) expertise, disruptive technologies and services to fit the needs of their corporate customers. Exclusive Networks also works with several vendors offering solutions in specific sub-segments beyond cyber.
Exclusive Networks excels by combining global scale with local execution. With offices in 40 countries and the ability to service customers across five continents and in over 150 countries, Exclusive Networks, headquartered in France, offers a "global scale, local sale" model. This model enhances performance in local operations by providing both global and local support. This approach has enabled Exclusive Networks to (i) develop one of the world's broadest portfolios of cybersecurity solutions from over 240 leading vendors and (ii) develop a worldwide customer base, consisting of over 18,000 VARs, SIs, Telcos and MSPs, indirectly serving more than 110,000 end-customers. Over the period from 2018 to 2020, Exclusive Networks engaged in business in more than 124 countries.
Exclusive Networks' approach enables vendors to adopt a simple and agile go-to-market model in relation to their cybersecurity and digital infrastructure solutions, while benefitting from Exclusive Networks' local expertise and market knowledge in each jurisdiction where it operates. Exclusive Networks' scale is equally important to its customers as their own end-users may be located in multiple regions of the world. In addition, Exclusive Networks helps its customers through its expertise in vendor selection as cybersecurity and digital infrastructure solutions become ever more complicated and keep evolving in the face of increasing cybersecurity threats.
Competitive Strengths
Exclusive Networks has the following key strengths:
Placed at the centre of a large and fast-growing cybersecurity market
Partner of choice for industry leaders, driving network effects
Unique value proposition across cybersecurity ecosystem underpinned by specialisation
Global footprint with local presence, providing access to a large and diversified customer base
Strong track record of profitable growth at scale, with software-like attributes
Experienced leadership team, with an entrenched entrepreneurial culture, supported by a visionary founder
Future Strategy
Exclusive Networks has historically demonstrated a strong track record of profitable growth and has a clear strategy in place, with the aim of delivering future growth. This strategy is founded on five core pillars:
Continuing to drive the underlying growth of existing vendors in current geographies;
Adding new geographies for existing vendors;
Attracting new vendors to its existing services and solutions offering;
Expanding its services and solutions offering to serve customers' needs; and
Pursuing value-accretive M&A.