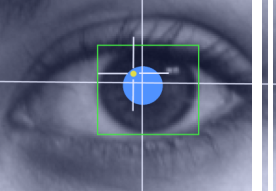 User Vision, an international consultancy specialising in cross platform user experience research and testing across a range of platforms including websites, interactive TV, software, mobile phones among others, today announced the opening of its first branch in the UAE.
The firm made the decision to set up a branch in the UAE, in spite of working with brands and agencies in the region for the last six years, following the explosive growth of internet users in the region. "We see that e-commerce and online brand interaction is growing in the region and we're here to support that growth in the most practical way possible. Usability is important across all industries- but especially for online services in finance, travel and retail; we're now witnessing a marked growth of our services in each of these sectors,"  said Chris Rourke, MD of User Vision.
The organisation employs a range of advanced research methods such as eye tracking, usability testing and emotion and attention research to improve and define good user experience which results in effective online solutions.  "Whether you are producing a website, mobile solution or software, your efforts will be wasted if the people it was created for cannot understand how to use it," Rourke pointed out.
According to the company, eye tracking is a non-invasive procedure that monitors the conscious and unconscious gaze movements of customers, which provides a rich seam of information and can effectively segregate effective content on a website from identify areas that distract or clutter. The attention tool and attitudinal research measures the immediate emotional reaction to advertising, tests its impact and analyses the functionality of content to the user. Finally, the true intent research studies why users visit a certain site more often than others and how successful their user experience was and helps an organisation identify barriers to satisfied user experience.
"For businesses, good usability means profitability. Business leaders understand that a website or product which is easy to use gives a competitive advantage through more online conversions and repeat customers. Effective human interaction with a website or product is a critical commercial success factor, particularly in this region, given its diverse nationalities, languages and technical skills," he said.
User Vision has also built a reputation on improving web accessibility for users with disabilities allowing an organisation to reach a wider audience and is fast becoming a mandatory prerequisite for organisations that provide information on the web. "The internet can be a great enabler – a source of freedom and ability for disabled users, allowing them to better interact and contribute to society. Unfortunately, many sites are not designed with accessibility in mind, especially in this region. There are important commercial, legal and ethical reasons for making a site accessible to those with disabilities, it makes sense to ensure that you're website doesn't exclude this audience," he concluded.