DUBAI, UAE. January 25, 2022. F5 has appointed Nasser El Abdouli as its new Vice President for Channel Sales in Europe, the Middle East and Africa (EMEA).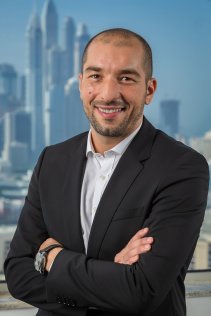 With over 22 years of industry experience, El Abdouli will assume overall responsibility for ensuring F5's channel ecosystem is equipped to build and deliver best-in-class IT solutions for customers of all sizes. He will report to Pierre Castelnau, Senior Vice-President for EMEA Sales at F5.
El Abdouli has worked at F5 for over 11 years, most recently as the Director of Channel Sales for the Middle East, Turkey, and Africa (META). Since 2010, he has been a key contributor to F5's expansion and success across the region. Prior to joining F5, El Abdouli held senior channel and business development-related positions at Citrix, NICE Systems and Check Point.
Pierre Castelnau, Senior Vice-President for EMEA Sales at F5, said: "Our partner ecosystem is evolving as applications become an increasingly strategic asset for our customers. Nasser has made an immense impact in the META region through collaborating with our partners and continually ensuring they are aligned on new trends and solutions. We are delighted that Nasser's ability to inspire and support the channel will now benefit F5 across EMEA".
Nasser El Abdouli, Channel Lead for EMEA at F5, said: "I am humbled to take on this new role. EMEA is an incredibly diverse theatre – rich with both talent and business potential. Our partners are integral to our success across the region, but we can always do more. F5 is changing fast, and the pressure is on for our channel ecosystem to keep up and continually transform our go-to-market capabilities. Together, we've never been in a better position to help our customers operate faster, more securely and in ways that are truly-application centric".