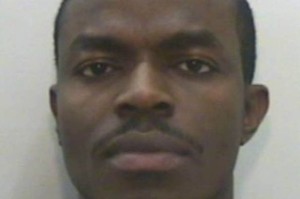 The final member of a Manchester-based phishing gang that stole £1.5 million ($2.5 million) from UK students by setting up a bogus facsimile of the UK Student Loans Company has been sentenced to three years and nine months in prison.
According to police, 29 year-old Nigerian national Olajide Onikoyi was a lynchpin in the August 2011 attack during which the gang sent convincing emails asking students to update their financial details on the bogus website, netting up to 1,300 victims in a matter of days.
The total stolen has since been revised upwards to around £1.5 million, mostly a few thousand per victim, although police said one individual lost £19,000. After examining Onikoyi's PC, police discovered that he'd conspired with crime forum members from Russia and Lithuania to understand how to carry out such attacks.
After being arrested in January 2013, Onikoyi eventually pleaded guilty to being involved in conspiracy to defraud financial institutions of £393,000 as the money's subsequent laundering.
From the start, the case has been one of the most complicated and long-running ever conducted by UK police against domestic phishing scammers.
Three other members of the gang have already been handed prison sentences for a variety of charges; Damola Clement Olatunji in July 2012 for three years and six months, Christopher Inokwere in February 2013 for three years and six months and, last week, Ruth Smith-Ajala for five years.
"My officers worked doggedly to secure Onikoyi's conviction. They examined numerous leads to identify members of this phishing gang, of which Onikoyi was a key member," said Jason Tunn, Detective Chief Inspector , National Cyber Crime Unit, National Crime Agency.
"He played a significant role in the scam by systematically targeting British students and UK financial institutions in order to steal large amounts of money that were then dispersed across numerous bank accounts.
"We've had a number of bank accounts and properties connected to Onikoyi restrained under the Proceeds of Crime Act. This is now subject to a financial investigation," said Tunn.
The lesson from this infamous attack is probably its incredible simplicity. Actually targeting and defrauding victims was the simple part of the story with the laundering of stolen money the element that required planning. In this case at least, the second part of the fraud, which left a trail of evidence, proved the gang's ultimate undoing.
Other notable UK phishing attacks have included last week's arrest of an alleged gang accused of stealing £1 million from UK bank account holders, and a separate Nigerian gang that stole £1 million in life savings from a single woman in late 2011.