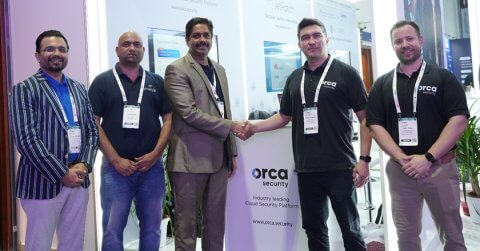 Finesse a , global system integrator and digital business transformation company, has teamed up with Orca Security, the pioneer of agentless cloud security trusted by hundreds of enterprises globally, to provide cutting-edge cloud security solutions to businesses. The partnership leverages the expertise of both companies to deliver comprehensive cloud security solutions to  help businesses manage and reduce risks associated with cloud computing.
Orca Security has established itself as a leader in cloud security, having served some of the world's most innovative companies such as SAP, Autodesk, Ganett, and Wix. With Orca's cloud security platform, clients are able to have comprehensive visibility of their cloud infrastructure – with a real-time view of vulnerabilities. The platform also provides security across five major clouds – AWS, Microsoft Azure, Google Cloud, Alibaba Cloud, and Oracle Cloud infrastructure thus reducing complexity, and improving efficiency. Their rapid threat detection and response help businesses respond quickly to potential threats, thus minimising the impact of any security breaches. The platform also caters to compliance aspects to comply with regulatory and industry-specific requirements. All of these capabilities are integrated into a single, purpose-built solution that simplifies cloud security management and helps businesses achieve digital transformation with confidence.
According to Eljo J P, CBO & Director of Finesse, "We are excited to partner with Orca to offer businesses a comprehensive security solution for their cloud environments. As businesses continue to migrate their operations to the cloud, security is a critical concern. By combining Finesse's expertise in software integration with Orca's advanced cloud security platform, we can provide businesses with a complete solution that covers all their cloud environments. This partnership will help businesses achieve their digital transformation goals with confidence".
Erkut Dinctop, EMEA Channel Sales Director, also shared his thoughts on the partnership, saying, "We are delighted to partner with Finesse to offer businesses a complete security solution for their cloud environments. With the Orca Cloud Security Platform, businesses can achieve comprehensive visibility into their cloud infrastructure, detect security risks and vulnerabilities, and automate security tasks to reduce the risk of human error. By partnering with Finesse, we can expand our breadth and offer our advanced cloud security solutions to global organisations undergoing digital transformation initiatives. This partnership is a win-win for both our companies and our clients".
The Finesse and Orca Security partnership comes at a critical time, with businesses increasingly relying on cloud computing to support their operations. While cloud computing offers many benefits, it also presents unique security challenges that businesses must manage to maintain data security and regulatory compliance.