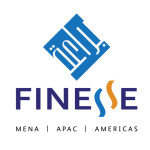 Finesse intends to exhibit various social media monitoring tools at the GITEX Technology Week.
Today, seventy percent of customers reference check a product on social media before making a purchase. Hence, the need for organisations to know the customers' sentiments has grown manifold. Finesse solutions intend to plug the gap.
Finesse will demonstrate the tools for real-time reporting, use of proprietary crawler monitors, automatic workflow management and geo-tagging. Many of these intend to improve processing of natural language, analyse sentiments and gain insights that can be used across all functional departments.
Finesse will be showcasing the tools at its stall SRH-21 in Sheikh Rashid Hall, Dubai World Trade Center during GITEX from October 12 – 16.