Fitbit has unveiled the Fitbit Versa – a new smartwatch which the company claims can simplify how you access your health and fitness data.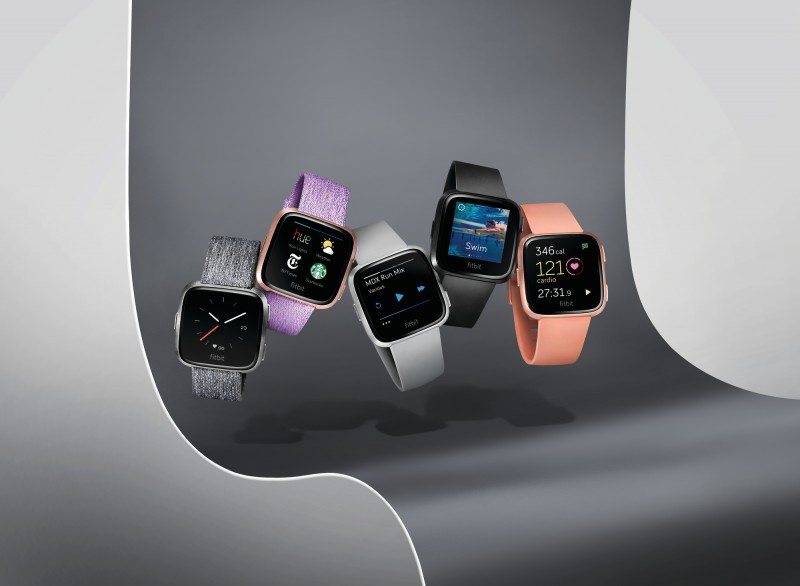 The Versa features health and fitness features like 24/7 heart rate tracking, onscreen workouts, and automatic sleep stages tracking, alongside smartwatch features like quick replies on Android, wallet-free payments, and on-device music – all with 4+ days battery life.
"As the wearables category continues to grow, Fitbit Versa fills a critical need in the market by delivering a beautifully designed, full-featured smartwatch that is easy to use at a very competitive price," said James Park, co-founder and CEO of Fitbit. "Versa brings consumers the advanced health and fitness features Fitbit is known for, along with broad compatibility across mobile platforms and 4+ days battery life to provide users with a better picture of their overall health, making it stand out from any smartwatch available today."
Fitbit has also launched Fitbit Ace, an activity tracker that aims to make fitness fun for kids, while inspiring the entire family to build healthy habits together and help fight decreasing levels of activity in children.
Designed for kids ages 8 and older, Ace automatically tracks steps, active minutes and sleep, has up to 5 days of battery life, and features an adjustable, showerproof wristband in two bright colours, and provides encouragement to be active.
Plus, with the new Fitbit family account, parents can control who their kids connect with in the Fitbit app so they can safeguard their kids' privacy and stay on top of their activity.
Ace is available for presale today, with global retail availability in Q2 2018.