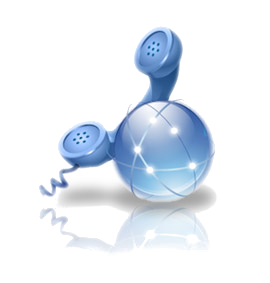 FVC, a VAD in the Middle East and North Africa (MENA), has signed a partnership agreement with Esna Technologies (Esnatech), a provider of cloud-based unified communications, to deliver cloud-enabled unified communications to enterprises across MENA, the companies announced today.
According to representatives of the companies, FVC will offer Esnatech's award-winning Office-LinX unified communications software as part of its solutions portfolio.
K.S. Parag, MD at FVC, said, "This agreement with Esnatech is an exciting new addition to our portfolio and fits in with our commitment to bring emerging technologies to the region. For a region as diverse as this is, cloud-based unified communications makes good business sense for a fragmented and mobile workforce, ensuring effective and productive communications."
"As more companies move critical productivity applications to the cloud, it essential that they be able to improve communication and collaboration within their organization," said Nick St. John, MD of EMEA for Esnatech. "Office-LinX makes it possible to connect any voice and PBX system with cloud-based applications such as Microsoft 365, Google Apps and VMware Zimbra, resulting in quicker, easier and more cost effective communication.  We are absolutely delighted to partner with Dubai- based FVC and to introduce Office-LinX to this rapidly growing region."
Global enterprises are facing a difficult economic climate are aggressively seeking to deploy capabilities that help boost worker productivity. They are embracing cloud strategies for efficiency and moving critical applications and functions into both public and private clouds, analysts said. Unified communications—including single inbox access to all messages, federated presence, and fixed-to-mobile convergence—is an essential component of driving that business productivity and delivering bottom-line value to the enterprise, they added.
According to FVC, Office-LinX is interoperable with any PBX system, including solutions from Avaya, Broadsoft, Cisco and others, and with all mobile operating systems, including RIM Blackberry, Android, and iPhone.
FVC will be working with Esnatech to introduce the new technology to its partners and customers across the region and will be the first point of contact for ongoing training and support in the MENA region, the company concluded.