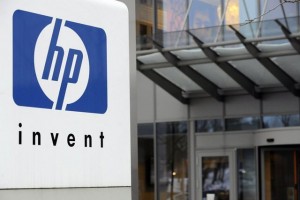 Gartner and Deloitte have both come out in defence of Autonomy following fraud allegations put to the US Securities and Exchange Commission and the UK's Serious Fraud Office by HP, which this week had to write-down £5.5 billion of its £6.5 billion investment in Autonomy.
HP said on Tuesday that an internal investigation had found that Autonomy was substantially overvalued at the time of acquisition due to the misstatement of Autonomy's financial performance, including its revenue, core growth rate and gross margins, and the misrepresentation of its business mix.
HP said there had been a "wilful effort to mislead investors and potential buyers".
Autonomy founder and CEO Mike Lynch completely denied the claims and instantly reverted the blame back to HP and the auditors that were involved with the acquisition.
He said: "I can't understand how you can write down £5.5 billion of value and say somehow this was all caused by something you didn't notice when you did due diligence with 300 people. It would be kind of a big elephant to have missed."
Martin Reynolds, managing VP at Gartner, said that any accounting irregularities at Autonomy were moderate, not huge (£125 million, not £5.5 billion).
He said: "There's no money missing. No secret payments, bribes for despots or dictators, off the books accounts, loads to delinquent corporate officers, slush funds, non-existent customers, or other things that usually show up as 'accounting irregularities'.
"So this is about how the money was reported, rather than money going missing."
HP's accusations centre on alleged miscategorising revenue and expenses, which would have made Autonomy look more valuable than it was prior to acquisition. HP cites two main examples, where Autonomy booked license revenue to the channel, not to the end customer, and used hardware sales to inflate software sales, where it allegedly buried the cost in marketing expenses to inflate margins.
Reynolds said: "HP specifically cited Dell PCs and computer mice. I'm surprised that they mentioned the mice. It is unimaginable to me that auditors would not have noticed payments to Dell, or computers recorded as a marketing expense.
"They just didn't think that it merited a major callout. As to the booking of channel revenue, without knowing specifics it is hard to call. This could be as simple as a difference between reporting standards."
Reynolds also said that the write-down itself isn't a surprise, given that Autonomy isn't showing up in the financials, which means that it isn't meeting HP's expectations. He said: "Some of that is definitely at HP's door. The irregularities tarnish the value, they don't destroy it."
He added: "This has no impact on HP's software business. But it does continue a story of bad management decisions at the corporate and board level."
Deloitte, which was Autonomy's auditor at the time of the acquisition by HP, has said that it 'categorically denies that it had any knowledge of any accounting improprieties or misrepresentations' in the Autonomy's financial statements.
A spokeswoman for Deloitte said: "We conducted our audit work in full compliance with regulation and professional standards.
"We will cooperate with the relevant authorities with any investigations into these allegations."
Howard Sklar, Senior Corporate Counsel at Recommend, a competitor to Autonomy, used to prosecute identity fraud in the 90s, and has said that HP CEO Meg Whitman shouldn't just be placing blame on the company's former CEO, Leo Apotheker, and former head of strategy, Shane Robinson. Sklar believes that blame should run deeper than just those two figure heads.
"The government has said over and over that compliance programs need to have the organisational independence to operate effectively. One of the things that Whitman pointed out during the analyst call was that prior to her arrival, the due diligence function reported 'to strategy'. That is, it reported into the unit which was behind the acquisition," said Sklar.
"Once Whitman discovered this, she moved that function under the CFO. The organisational placement of the team that did the diligence detracted from its effectiveness."
He added: "Whitman said that the two people at HP most responsible for the failures were gone from the company. It would seem to me that responsibility should go deeper than that, and I hope that the root cause analysis goes deeper than HP's former CEO and its head of strategy, neither of whom are with the company anymore."
Finally, Forrester's Leslie Owens, who researches data analysis software, told the New York Times that HP's problem with Autonomy isn't its questionable sales, but rather its technology, which she claims is now below par when compared against other players in the market.
She said: "HP thought it was an entirely new platform, but Autonomy's clients said it wasn't as good as Google's corporate search product."
Autonomy, which was founded 16 years ago, "was based on using powerful algorithms," she said, but the software was not attuned "to new kinds of search signals, like what your friends are doing, what people like you are doing, what other data you might draw off on." Over time those new methods attracted customers, she said.