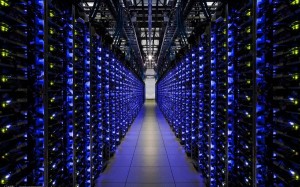 Server shipments and revenue grew for the first time since 2011 in Europe, the Middle East and Africa, a trend likely to continue in the second half of the year, according Gartner.
Server shipments in the region increased 0.8 percent in the second quarter of 2014, the first increase after 11 consecutive quarters of declines. Revenue also got its first boost after shrinking in the 10 previous quarters, reaching US$3.2 billion, a 3.8 percent year-over-year increase, it said on Wednesday.
While the results are positive, they're more indicative of the end of a slump in the market, so server providers should focus on sustaining the growth, according to Gartner.
HP topped the revenue and shipment charts in the region. While its shipments declined 5.2 percent to 210,570 units compared to the second quarter of last year, the company still holds a market share of almost 38 percent. Despite the decline in shipments, HP's revenue grew 7.3 percent to about $1.1 billion, as the company benefitted from strong multi-node server sales to bolster its growth, Gartner said.
IBM ranked second in revenue and third in shipments, growing its sales of x86 servers, a business it's exiting from, but experienced weakness in its mainframe and RISC systems business.
Dell landed in third place in revenue, which grew 13.5 percent, and second in shipments, which grew 5.5 percent.
Overall, revenue of x86 servers was especially strong in the region, growing 12.7 percent. However, there were double digit declines in the RISC and Itanium Unix segments as well as in the "other CPU" segment, Gartner said.
The firm expects continued improvements for the second half of the year as demand increases but it warned that picky IT buyers stressing over cost and technology choices could slow down sales.
Gartner's figures are consistent with an IDC report that came out Tuesday and showed a modest 2.5 percent server revenue growth worldwide. IDC also noted that sales of x86 servers have been strong for a while as companies like Google and Facebook buy them to build out their massive data centre infrastructures.
Originally published on
IDG News Service (Amsterdam Bureau)
.
Click here to read the original story.
Reprinted with permission from
IDG.net
. Story copyright 2023 International Data Group. All rights reserved.