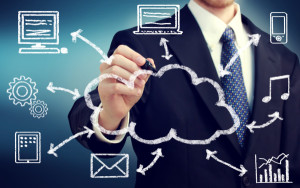 A recent global survey by Gartner finds 70 per cent of CIOs will change their technology and sourcing relationships in the next two to three years, as organisations struggle to adjust to a digital future.
"The picture is clear for service providers as clients are struggling to keep up with change," says Eric Rocco, Managing Vice President, Gartner. "They are strongly considering changing the providers they work with as part of responding to this change."
The Nexus of Forces and digital business transformation are reshaping business processes and supporting IT strategies," says Rocco, referring to the confluence and integration of cloud, social collaboration, mobile and data.
"Most buyers cannot simply adopt new services without making changes to existing processes and applications," says Rocco. "Buyers want speed and agility. They recognise an innovation crisis exists internally, but few service providers are well-positioned to capture the opportunity."
Gartner believes helping clients in digital business transformation will be a driving factor in the majority of IT services opportunities. Technology and service providers need to determine and demonstrate how their offerings can underpin, support, enable and accelerate the digital business revolution to remain relevant to their customers, it says.
"IT spending buying centres across industries have steadily shifted away from the central IT function and to business buying centres," notes Rocco. "Service providers of the future will articulate value in business terms such as key process outcomes and impact to key performance indicators. Doing so requires deep vertical industry knowledge, and new go-to-market models."
The analyst firm sees hybrid IT environments dominating client IT architectures in the next few years. This highlights the importance of skills in both the old-world legacy environments and the new-world as-a-service operating models.